When you talk about card games for couples, two things come to mind. You are either talking about some naughty cards. Or you are talking about regular card games. Some of the classic card games include Canasta, belote, bridge, or similar. But today, we will look at playing some new card games with your partner.
These card games will guarantee some fun time, lots of laughs, and questions to get to know each other. We do not exclude some perv action.
Playing card games for couples help you connect to each other, engage, talk, and communicate many things about the relationship. We have some ideas that will give you the space you need to have a heart-to-heart conversation.
Best Card Games for Couples
Love Language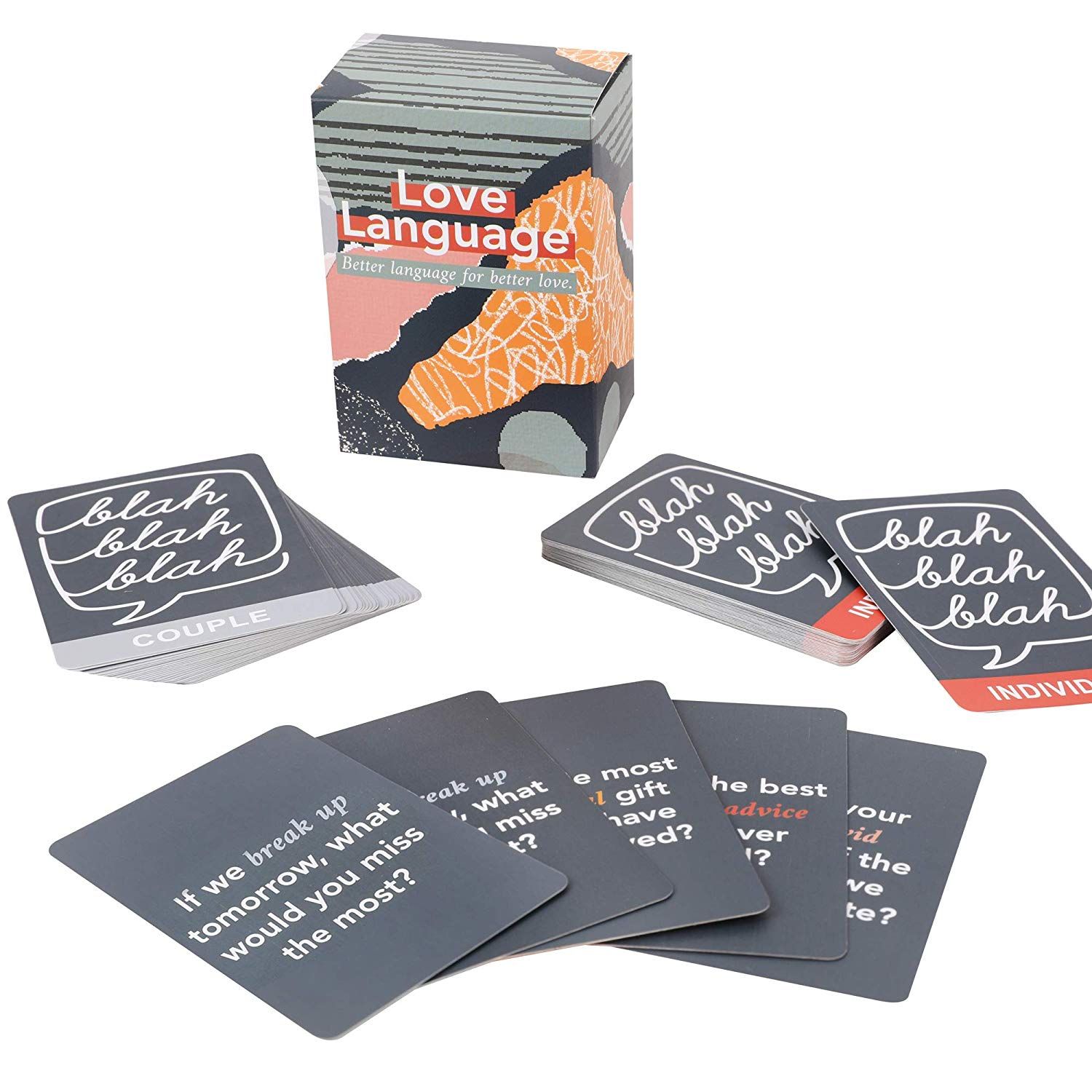 Let's start with one of the best naughty card games. The set contains 150 cards, each focusing on a specific category. Those include family, couple, individual, intimacy, past, and future.
This date night game is great for the start of the relationship. It helps you engage in an endless conversation about your romantic relationship. By the end of it, you will get to know your romantic partner much better.
Each answer gets you closer to uncovering the mystery of the partner you are dating. When playing the card game, you can focus on one topic or select cards randomly.
We're Not Really Strangers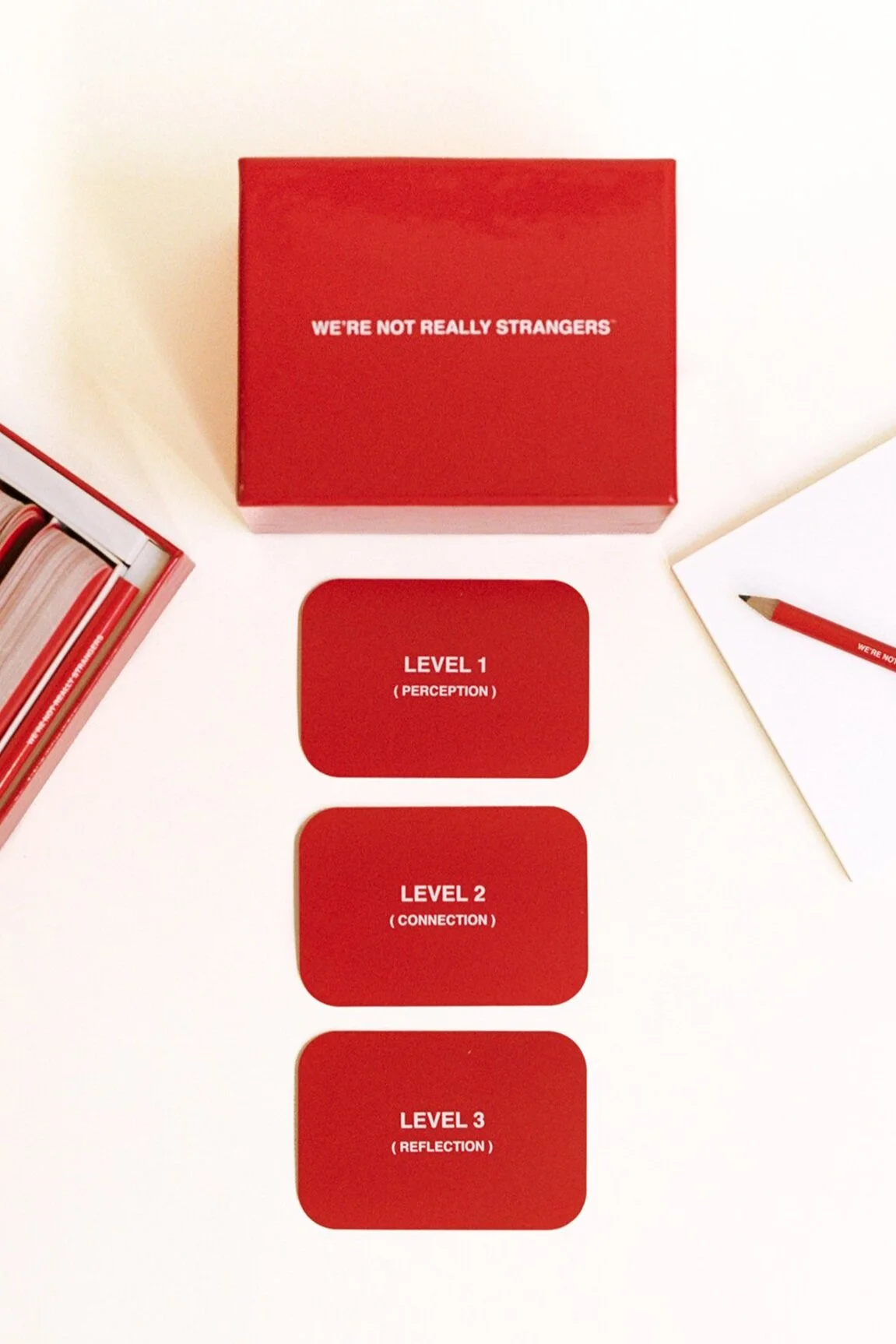 This meaningful couples card game helps you build a deeper healthy relationship. You take turns answering questions and the key is to answer them as openly and honestly as possible.
If you are ready to spice things up, you can try some wildcard questions.
Our Moments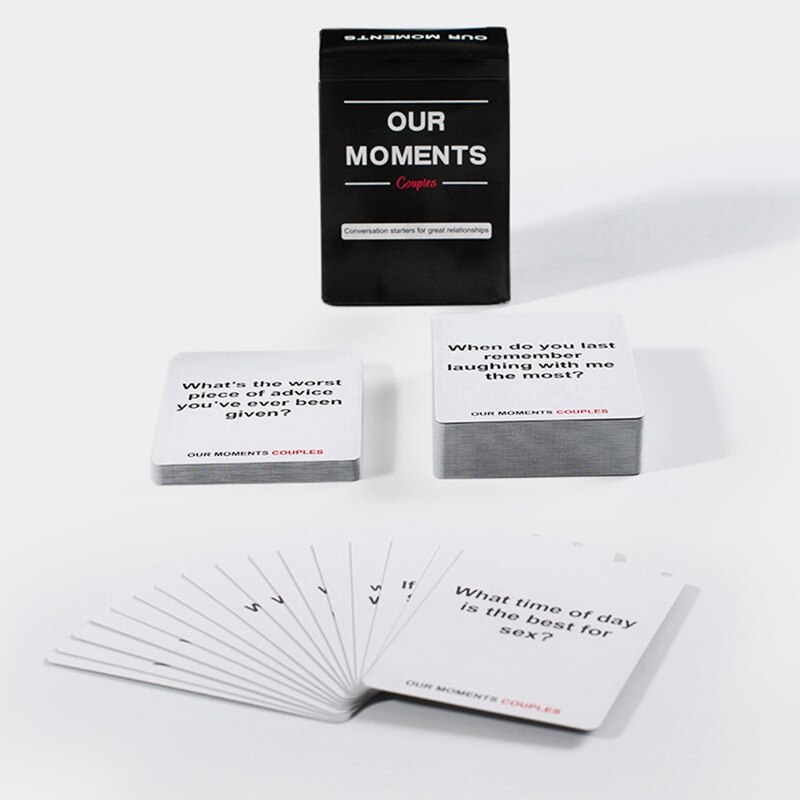 There is a couples edition of this popular card game. It sparks interesting conversation and allows you to learn more about your partner. Each card is basically a conversation starter.
You cannot answer the questions with just one word. For example, there are questions like, "If we could quit our jobs, what would we do"?
Table Topics For Couples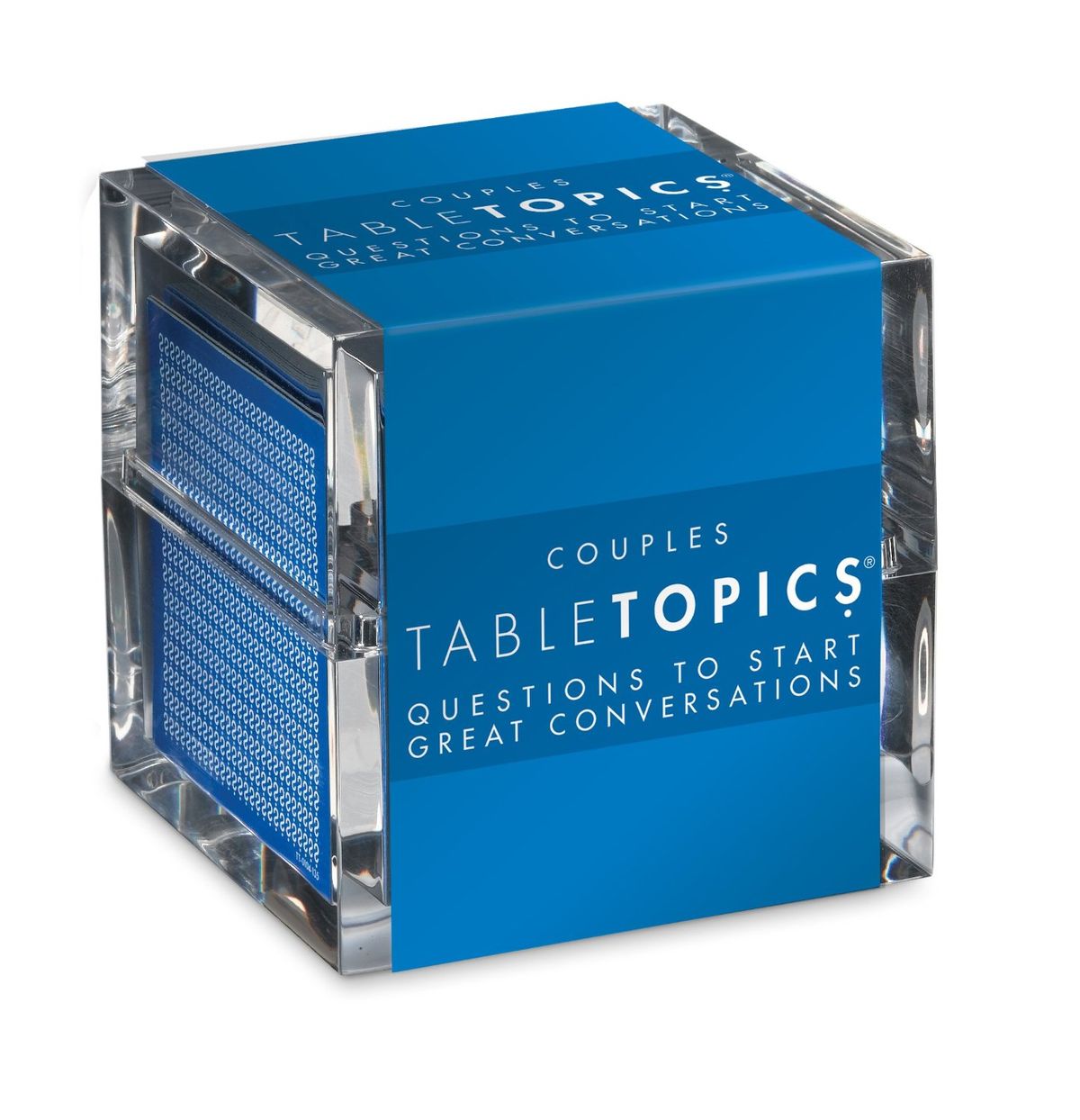 Here is another card game that has a couples edition. Table topics are the bestselling conversation starter for people who want to learn more about each other.
Created in December 2002, the romantic game is a staple for a date night. Editor Cristy Clarke created the game on her way to a cocktail party while thinking of questions that can spark long and deep conversation.
To this day, the game has 20 different editions and sold more than 2 million copies.
Talk Flirt Dare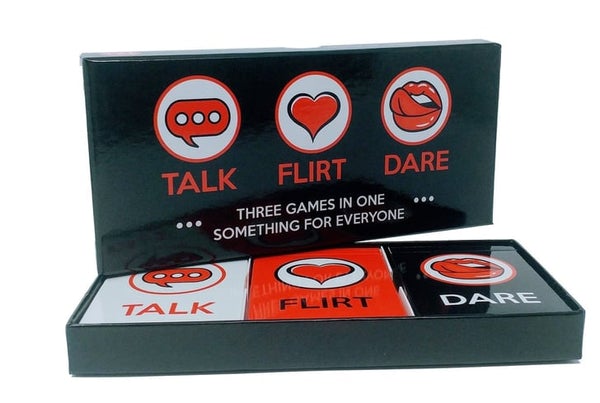 This is another conversation starter for couples. But in addition to questions, you can also pick cards with a dare. Similar to any other date night game on this list, you take turns drawing the cards.
There are three parts, talking, flirting, and completing dares. You start by talking to get to know your partner. If you feel ready, you can move to the flirt cards where you discuss more profound subjects.
The highlight of the game is the dare cards. The goal of this game is to get you out of your comfort zone and take action.
Codenames Duet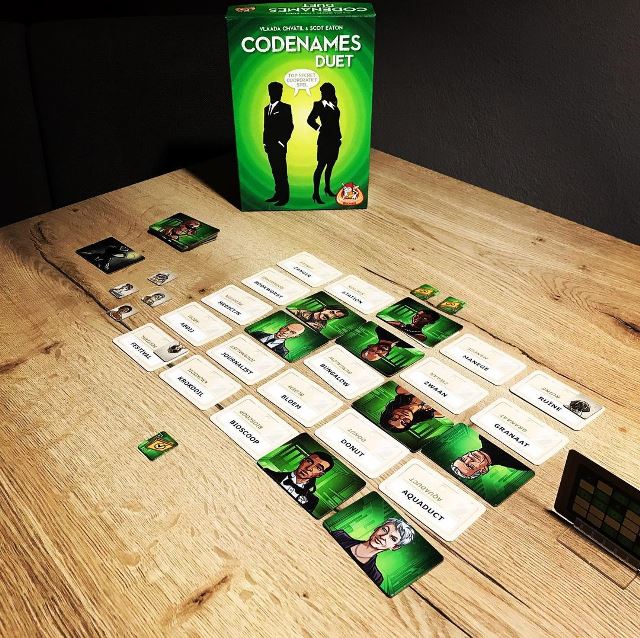 This is a bit different couple card game. It doesn't serve as a conversation starter. Instead, the goal here is to serve as an entertainment initiator.
You do not answer questions and talk about yourself. Instead, your goal is to play strategically and reveal the identity of the agents before the other team does.
It is more of a board game than a card game. But you can still play it with your romantic partner. There are different versions of this game, and the duet is the one for couples.
So…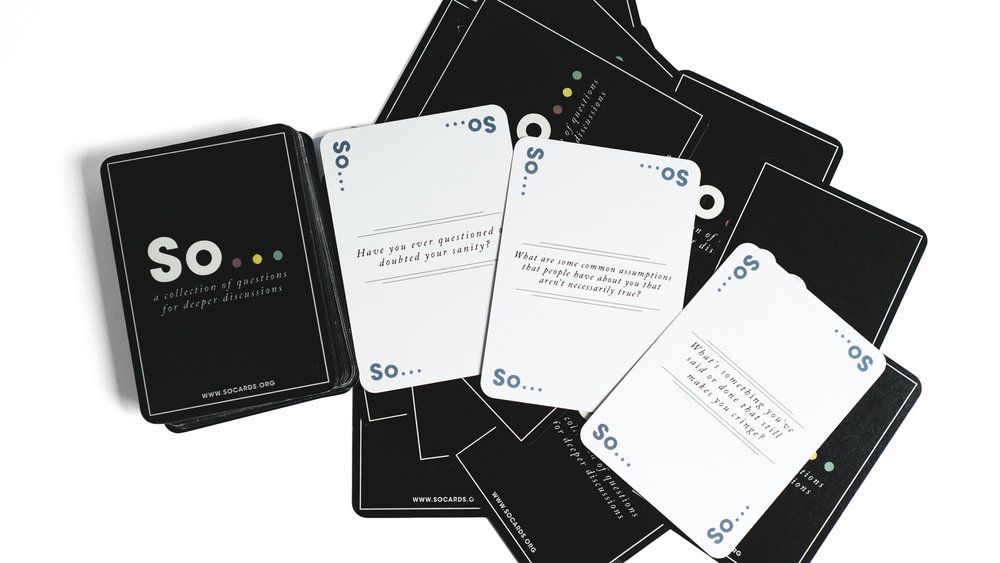 This 52 cards couple game is designed to improve the bond and connection you have with your love partner. You can improve your communication and sexual relationship by engaging in a deeper conversation.
Designed as a one-on-one game, it is great for playing with your love partner.
There are 52 cards, the same as a standard deck of poker cards. You can go through all of them in one sitting. There is no rush to finish the game faster.
Keep on drawing and answering. Because of its lighthearted nature, it is perfect for people who are dating, but also for new and potential couples.
Truth Or Drink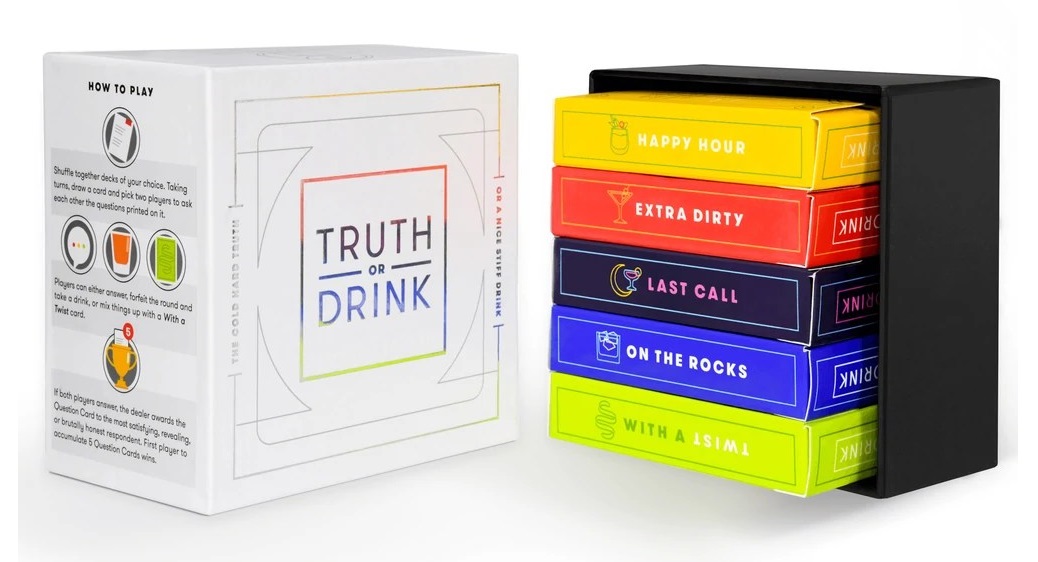 Have you ever played the game "never have I ever"? Well, this is a similar game to that, but with a few extra steps.
This is not a game you can play with your new partner. Unless both of you are fairly comfortable in the relationship. This drinking game will get you tipsy together. So we recommend playing it with a partner who knows a lot about you. And one that is comfortable drinking with you.
The goal of the game is to encourage truth (wine always tells the truth, right) and speaking your mind. Here is the trick, if you do not tell the truth, you have to take a drink. And then another.
Think of it as a party game you can play with your partner. The game is divided into five categories. Those are last call, with a twist, happy hour, on the rocks, and extra dirty.
Exploding Kittens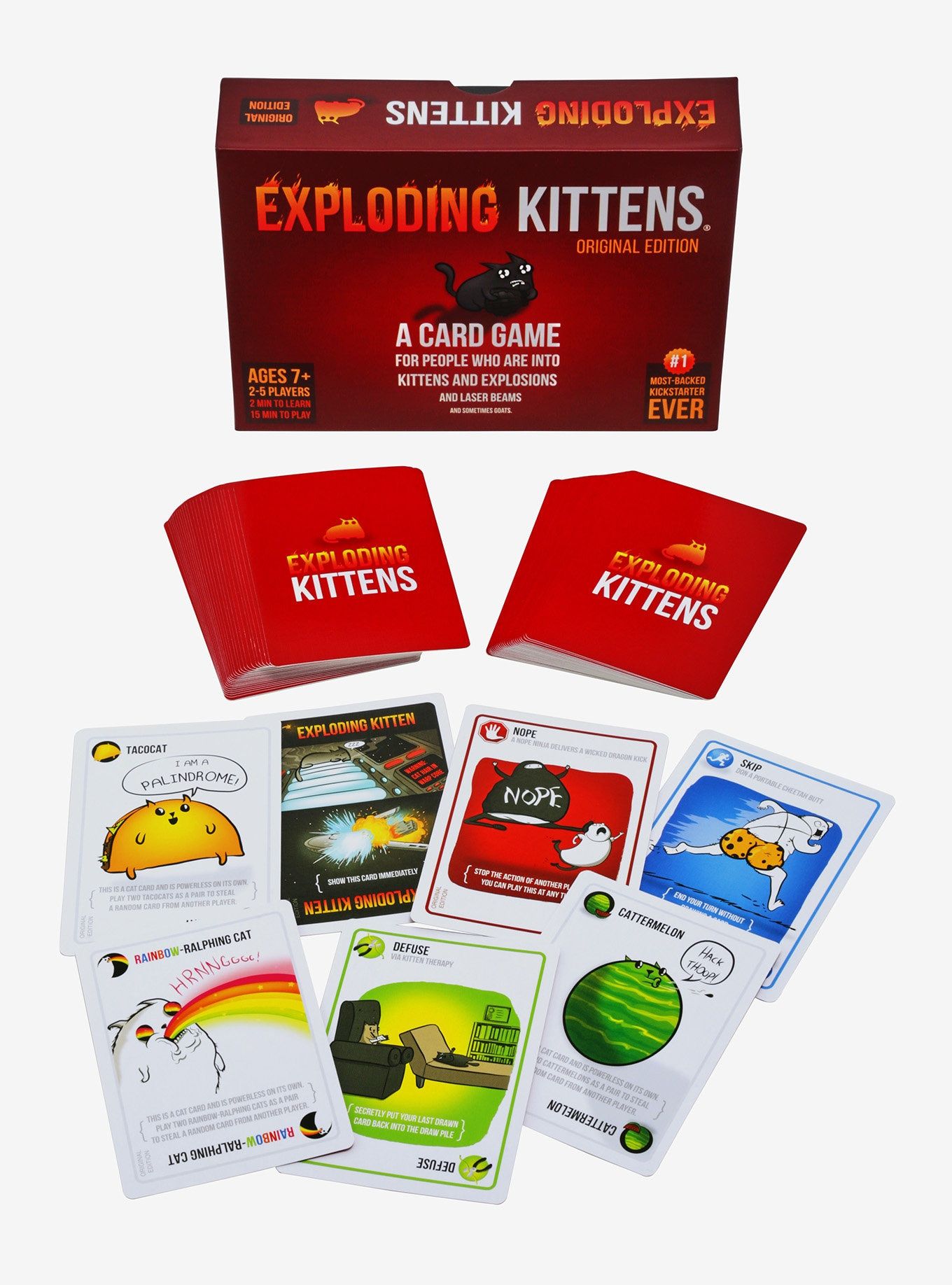 Have you heard of Russian roulette? Have you played it? If you understand the rules and principles of Russian roulette, this game will come naturally to you.
It has similar rules, but the game is kitty-themed. You win the game by avoiding the exploding kittens until the game is over and you have played all the cards.
If you draw an exploding kitten, you lose. You can protect yourself from an exploding kitten by drawing a defuse card.
The game is simple to grasp and easy to learn. You need to create a strategy and have a bit of luck to get to the end.
Let's Chat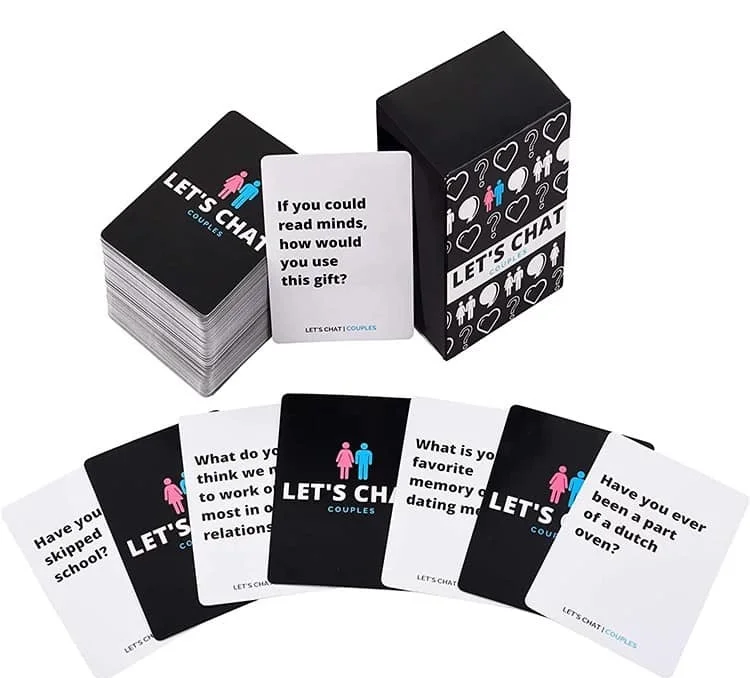 This game encourages you to get into a captivating conversation with your loved one. It is a mix of meaningful conversation and wholehearted topics with some fun added to make it entertaining. Things never get too real or hard.
The game jumps between fun and serious all the time. We know communication is the key to a healthy relationship. Well, this game helps you achieve that.
With many captivating topics, the game will make your relationship stronger.
Love Hacks For Couples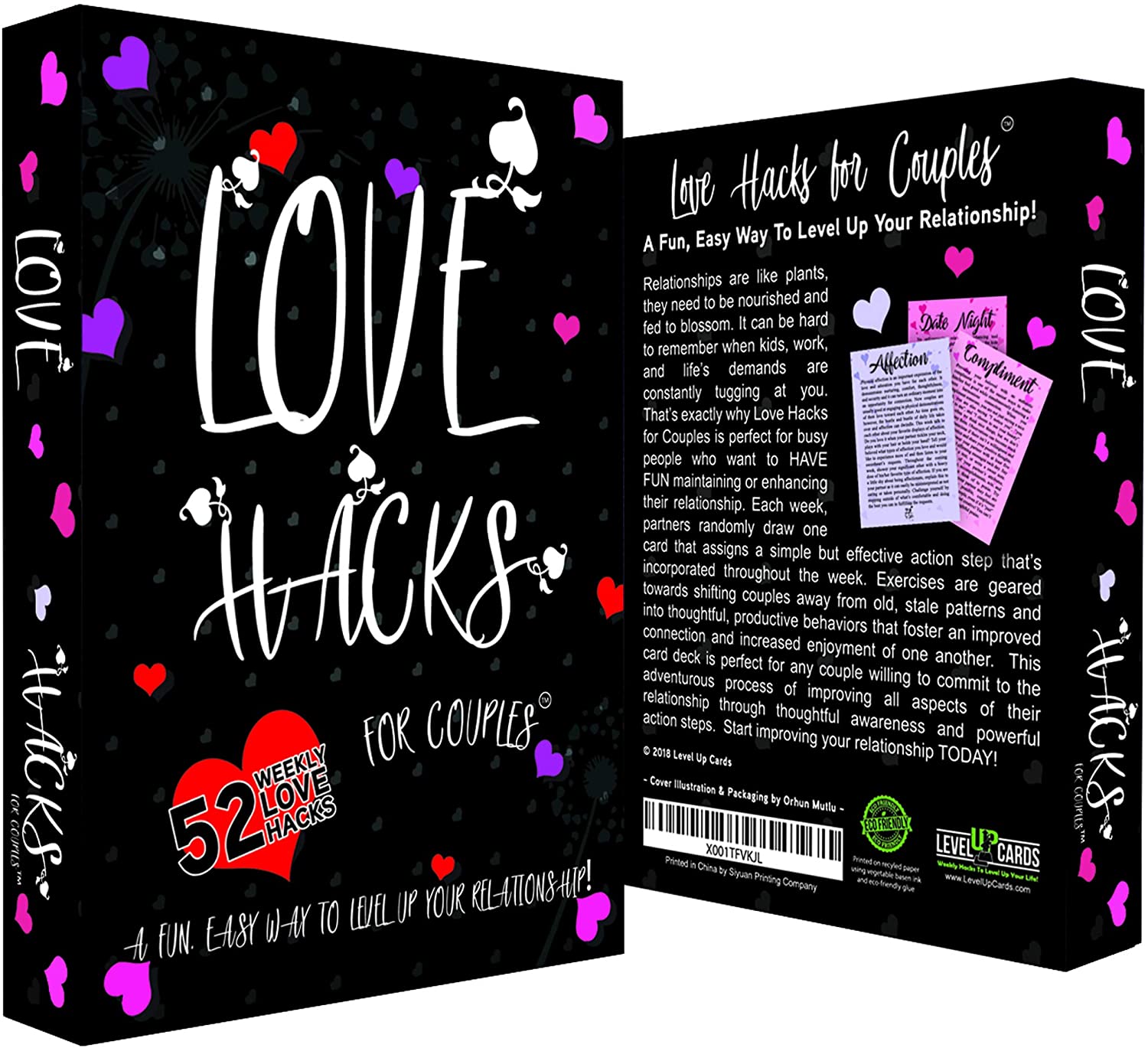 Let's finish off our list of card games for couples with a little naughty adult card game. The game gives you a bit of help you strengthen your relationship.
It focuses on creating positivity by inspiring you towards actively helpful actions. For example, it reminds you to check with your partner. How was his/her day? Is everything OK?
Focused on acts of love, the game also has weekly hacks that will improve your romantic relationship.