We love our friends. All of us have that one best friend that we love spending time with. Or you might have a couple of best friends. In any case, you want the world to know you are best friends. And today, the place to celebrate friendship is Instagram and other social media. Today, we will talk about some of the best friend captions you can use.
These friendship captions match your perfect friend on social media. Let's take a look.
How To Take A Great Photo
Before we get to the best friend captions, let's talk about how to take good Instagram photos. You need a photo to write captions for, right?
Learning how to take good photos on your phone is all about understanding some basic principles. Let's see.
Step 1 – Use Natural Light
Lighting is the key to any good photo. Avoid using flash and always use natural light. Flash might bleach your photos. Natural light creates photos that are richer and brighter.
If you are not outdoors, always take photos near windows or in well-lit rooms. Even at night, it is better to find sources of ambient light than to use flash.
Step 2 – Do not overexpose the image
You cannot fix a photo that has been overexposed. You can always brighten a dark photo using editing tools, but you cannot fix an overexposed photo.
Adjust the lighting on your screen to prevent overexposure. Tap and slide your finger up or down to adjust exposure.
You can also tap on the brightest part of the frame to adjust the lighting before snapping the photo.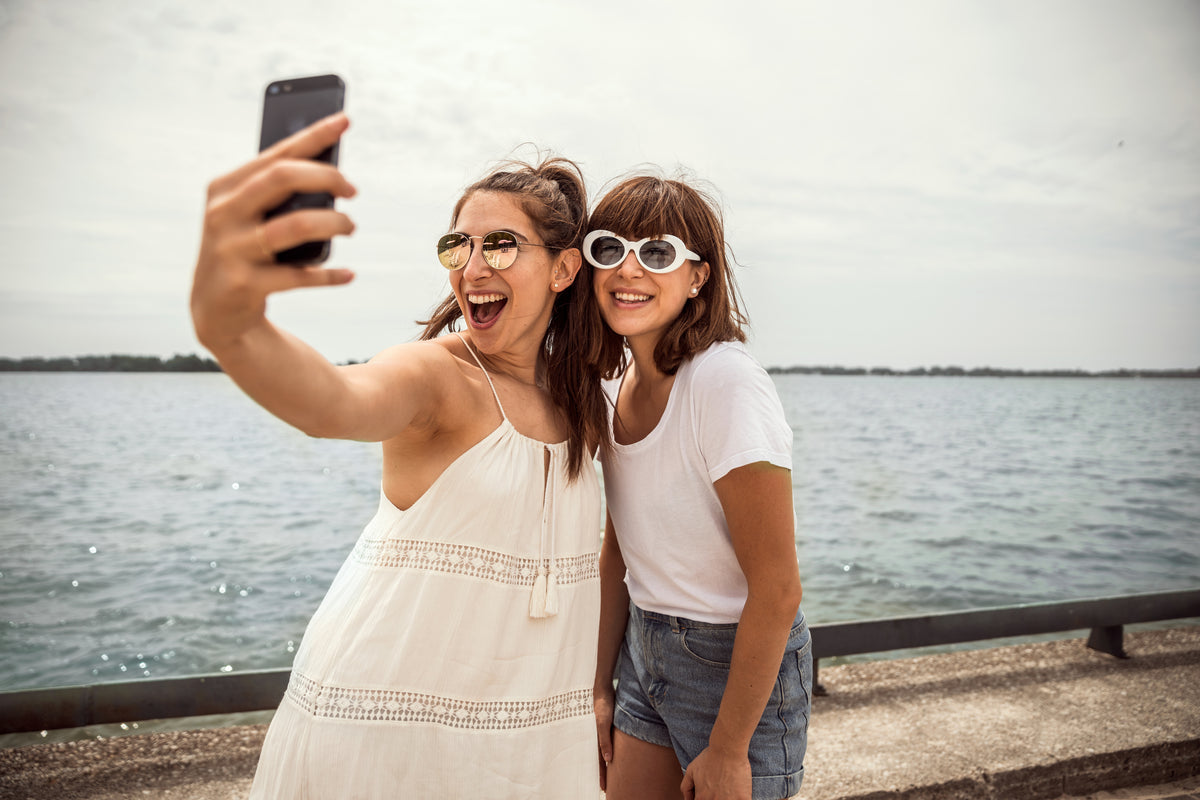 Step 3 – Finding the right time
Photographers love golden hour. It is the time of the day when the sun is low on the horizon, making the photo more beautiful. Think of it as a natural Instagram filter.
Try not to take photos when there is no direct sunlight. That can look harsh on photos. Clouds help you diffuse the light from the sun and result in a softer and more flattering effect.
Step 4 – The rule of thirds
It is one of the most famous composition principles. It basically refers to a simple method of balancing your image. You divide an image into a 3 x 3 grid and align the subject or object in a photo along the grid lines.
The good news is newer phone cameras have gridlines in settings. Use them to practice aligning your photo. You can achieve balanced asymmetry when the object is off-center but balanced out by another object. You do not always have to be in the center of the photo.
Step 5 – Get Creative
Do not use popular and repeat images. Do not get caught in Instagram photo trends. Always stick with your creativity. The trick here is to stand out from other brands and other Instagram profile users, right? Challenge yourself to find a fresh angle that hasn't been used.
How To Use Best Friend Instagram Caption?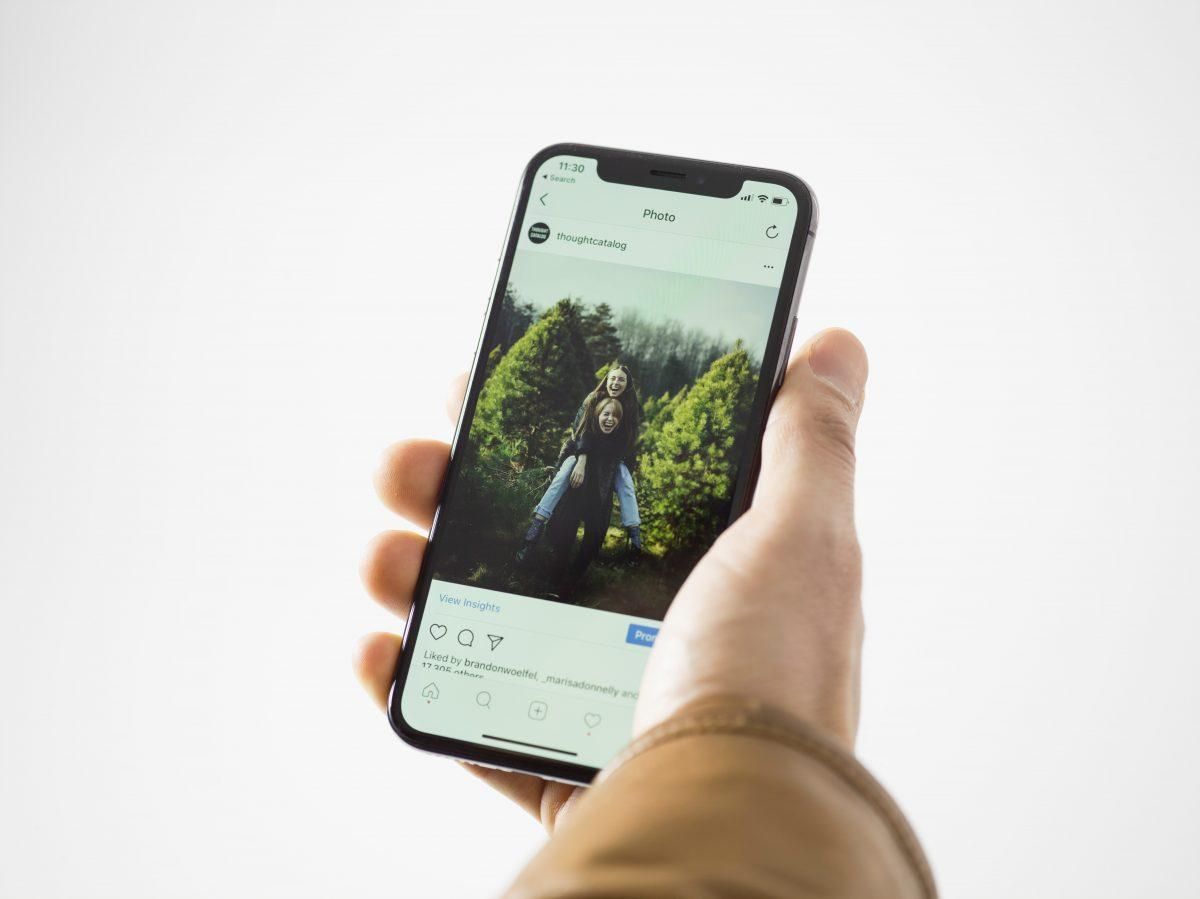 We will take a look at some of the best captions later on. For now, let's talk about how to use them. When you want to post about your best friend, it is important that you follow a few unwritten rules.
Captions are a great way to celebrate friendship with your BFF. But do not use them just for the sake of using them. Here are a few rules to follow.
Pick a stellar photo, it can be one of the both of you together or a silly selfie. Pick something that represents your relationship and friendship
Make sure the Instagram caption describes your friendship, but it is also appropriate for your followers
Tag your BFF to make sure he/she sees the photo
Save the photo with your close friend for the future, you might use it to celebrate an anniversary or it might hold a special place in your heart
Remember, you do not have to wait for National Best Friends Day to celebrate your real friendship. Crazy friends celebrate their friendship day every day of the year. With that in mind, here are funny captions and friend quotes for social media.
Cute And Adorable Best Friend Captions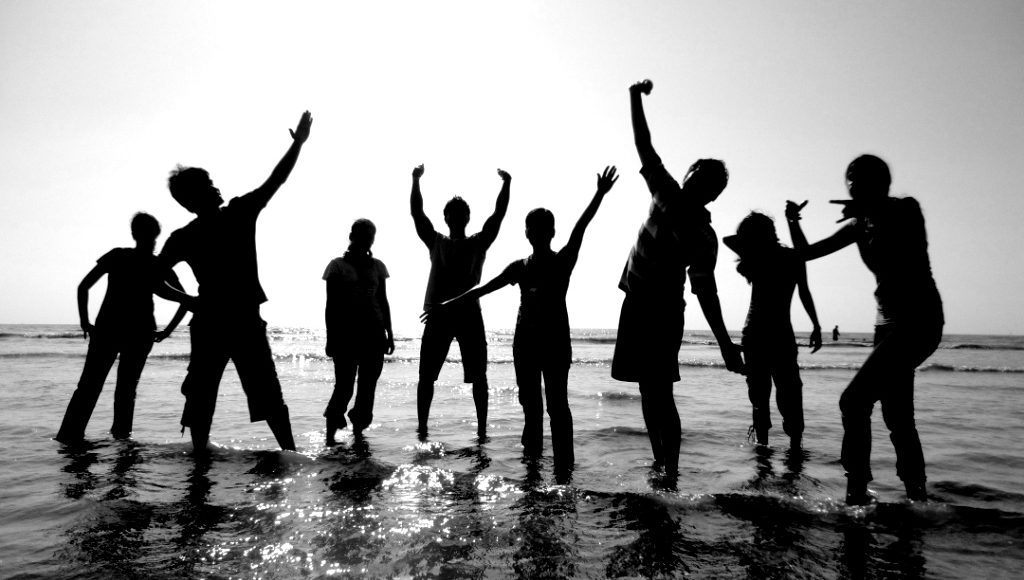 With that in mind, here are a couple of adorable Instagram captions you can use. Let's see.
You are my brother/sister from another mother
Best friends are like siblings God forgot to give us
The most beautiful discovery true friends make is they find out they can grow separately without growing apart
Those who care about you will hear you when you are quiet
Real friendship is when your close friend comes to your house, and you just want to take a nap
One funny friend can change your whole life
Million memories, thousands of inside jokes, many more shared secrets, and only one reason: best friends
Besties make good times better and hard times easier
A true friend is someone that picks you up when the world lets you down
Being with your best funny friend is all the therapy you need
What is a best friend? Someone who makes your problems their problems so that you do not have to go through them alone
As we grow up, we came to the realization we do not need hundreds of friends, just a few real ones
I cannot promise to fix all your problems. What I can do is promise you won't have to face them alone
A good friend knows all your stories. But the best one helps you write them
You make me laugh a little harder and cry a little less. But most importantly, smile a lot more. Here's to a beautiful friendship
Friends do not let friends do silly things …. Alone
You can survive this world without a boyfriend or girlfriend. You cannot without a great friend
A real friend is someone who tells you what you need to hear, not what you want to hear
Friends are our chosen family
Funny Best Friend Captions for Instagram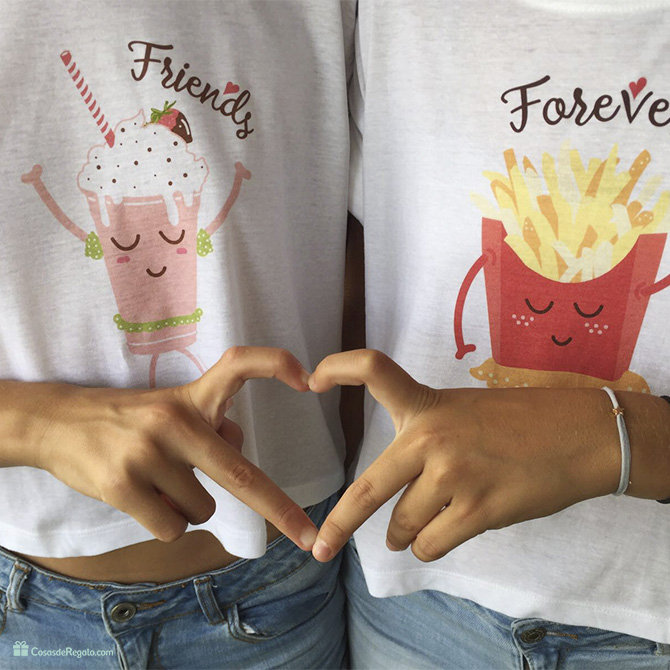 Friendship is about having a laugh together. And in that spirit, let's take a look at some funny Instagram captions for friendship. You do not have to get all emotional when celebrating your friendship.
God made us friends because he knew our moms couldn't handle us as siblings
I wouldn't be dare to be weird like this with anyone else
Strangers might think I am quiet, but my best friend knows I am completely insane
Your friend might knock on the door. But your great friend walks into your house, opens the fridge, and starts eating
We will be best friends until we are old and senile. And then, we can be new friends
True friends do not judge each other. Instead, they judge other people together
I just hope we stay friends until we die. And then we can be ghost friends and scare people together
If we get caught, you are deaf and I do not speak English
Best friends are the reason you have no food in the fridge
True friendship is finding someone special you can enjoy being a dumbass with
I can send my ugly selfies only to you because you are my best friend
Life is too short to be serious. So, call me, I will laugh at you
Never let your friends feel lonely. Disturb them all the time!
If you do not own matching shirts, are you really friends?
Best Friend Quotes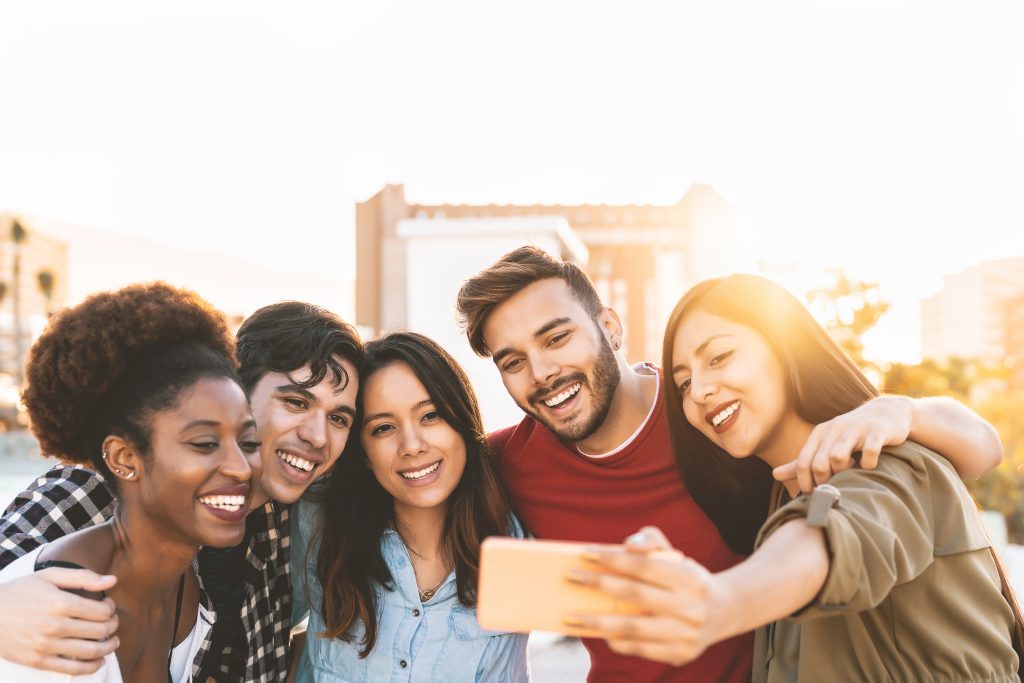 Let's finish off our list with some friendship quotes from celebrities and famous people. You can always find inspiration in these quotes.
"Friendship is born at that moment when one person says to another: 'What! You too? I thought I was the only one." – C.S. Lewis
"A good friend is like a four-leaf clover; hard to find and lucky to have." – Irish Proverb
"I would rather walk with a friend in the dark, than alone in the light." – Helen Keller
"Sitting silently beside a friend who is hurting may be the best gift we can give." – Unknown
"Find a group of people who challenge and inspire you; spend a lot of time with them, and it will change your life." – Amy Poehler
"The great thing about new friends is that they bring new energy to your soul." – Shanna Rodriguez
"The language of friendship is not words but meanings." – Henry David Thoreau
"There are no strangers here; Only friends you haven't yet met." – William Butler Yeats
"A real friend is one who walks in when the rest of the world walks out." – Walter Winchell
"Friendship is the inexpressible comfort of feeling safe with a person, having neither to weigh thoughts nor measure words." – George Eliot
"My definition of a friend is somebody who adores you even though they know the things you're most ashamed of." – Jodie Foster
"Man's best support is a very dear friend." – Cicero
"Some people go to priests; others to poetry; I to my friends." – Virginia Woolf
"The real test of friendship is can you literally do nothing with the other person? Can you enjoy those moments of life that are utterly simple?" – Eugene Kennedy
"Sometimes being a friend means mastering the art of timing. There is a time for silence. A time to let go and allow people to hurl themselves into their own destiny. And a time to prepare to pick up the pieces when it's all over." – Octavia Butler
"Let there be no purpose in friendship save the deepening of the spirit." – Kahlil Gibran
"A friend is one of the nicest things you can have and one of the best things you can be." – Winnie The Pooh
"Friendship at first sight, like love at first sight, is said to be the only truth." – Herman Melville
"A man's friendships are one of the best measures of his worth." – Charles Darwin