Cool and unique hair color is always in style. The major question is whether it suits you or not. Or more likely, which one suits you best. Try red, orange, brown, blond, mahogany, or if you are young and brave try some more vibrant colors like blue, pink, silver, or purple.
Today, for those with darker hair, the most popular color is aubergine or eggplant. It is vibrant, sexy, and modern to give you the look, elegance, and feeling that you need in these crazy times. To get the perfect tone, it is best to leave your hair in the hands of professionals. It is difficult to achieve, but not impossible. Moreover, the tone that you get mostly depends on your hair tone. So, let nature do its magic and make your hair shine bright like a diamond.
Below, we give you a look at how your hair might look like in aubergine tone. Get inspired and get ready to change your style. Who knows, your life might change as well.
1. Light Aubergine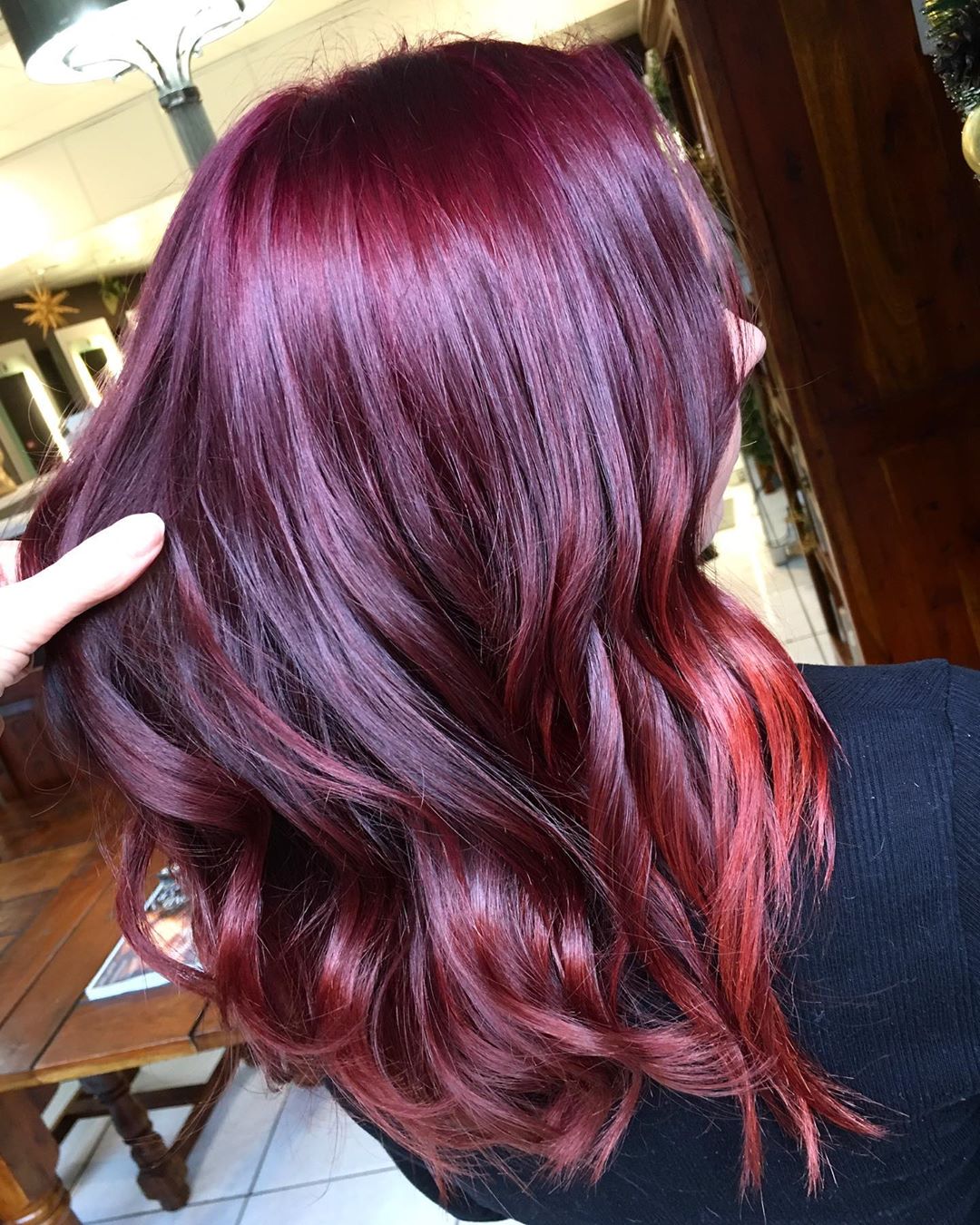 Here is how your hair might look like if you dye it in lighter aubergine tone, or if you have lighter natural hair color. It is not as dark as the aubergine, but still has that vibrant purplish tone to give you a modern twist of your classic hairstyle.
2. Purple Aubergine Bangs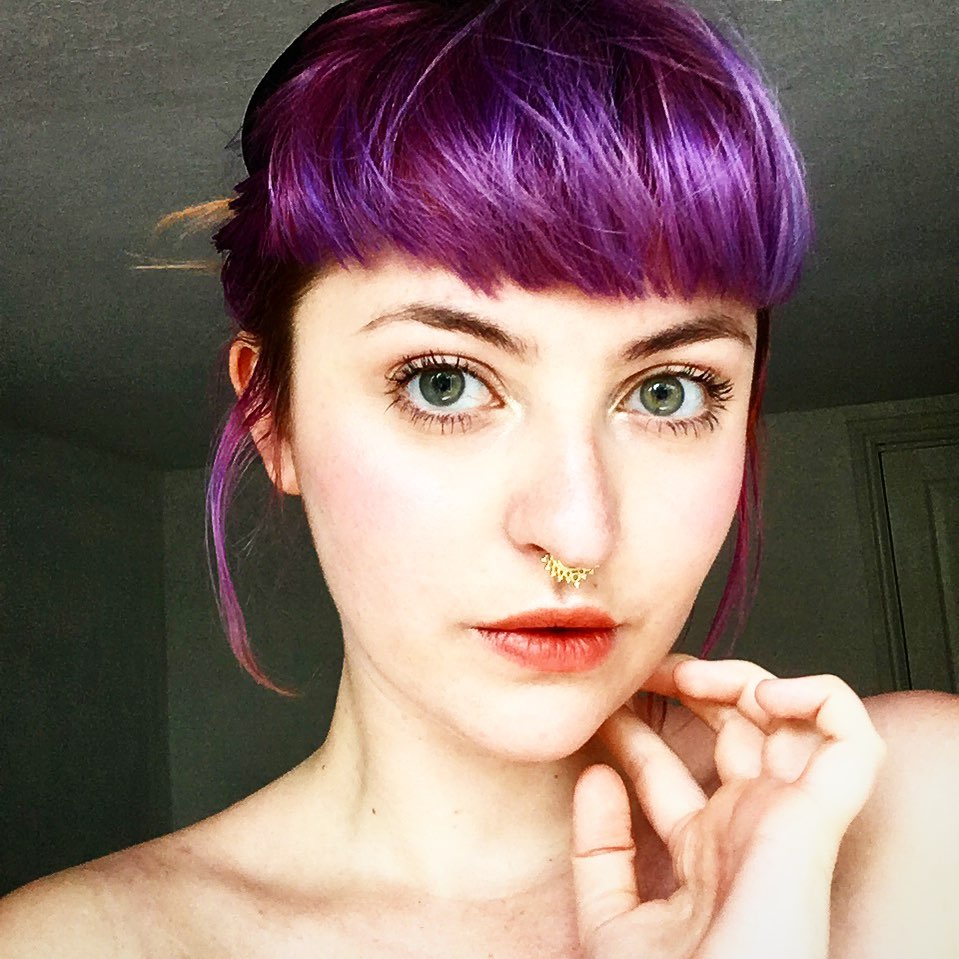 You don't have to dye your whole hair to look good. Simply dye the bangs or the front of the hair and let those purple aubergine bangs pop out of your overall style. They will make you shine and let you be who you really are. If you pair it with even lighter end of the hair, you will look even more vibrant and cool.
3. Bleached Aubergine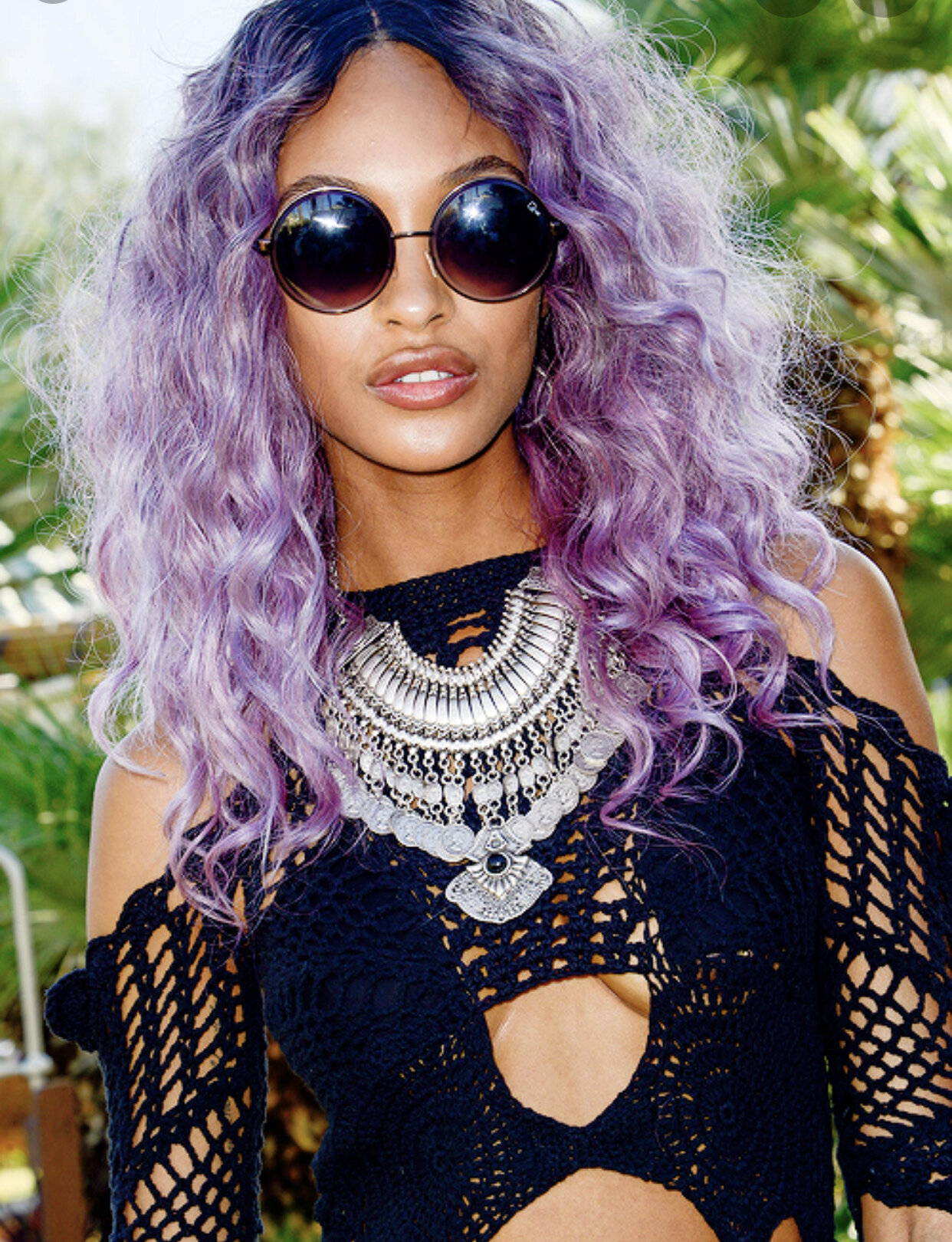 If you really like to pop, get inspired by this idea of bleached hair and then dyed in an aubergine tone. It will be cool, modern, and sexy for you and the love of your life. This style mostly suits young and pop-artists that need to be seen.
4. Red Turned Aubergine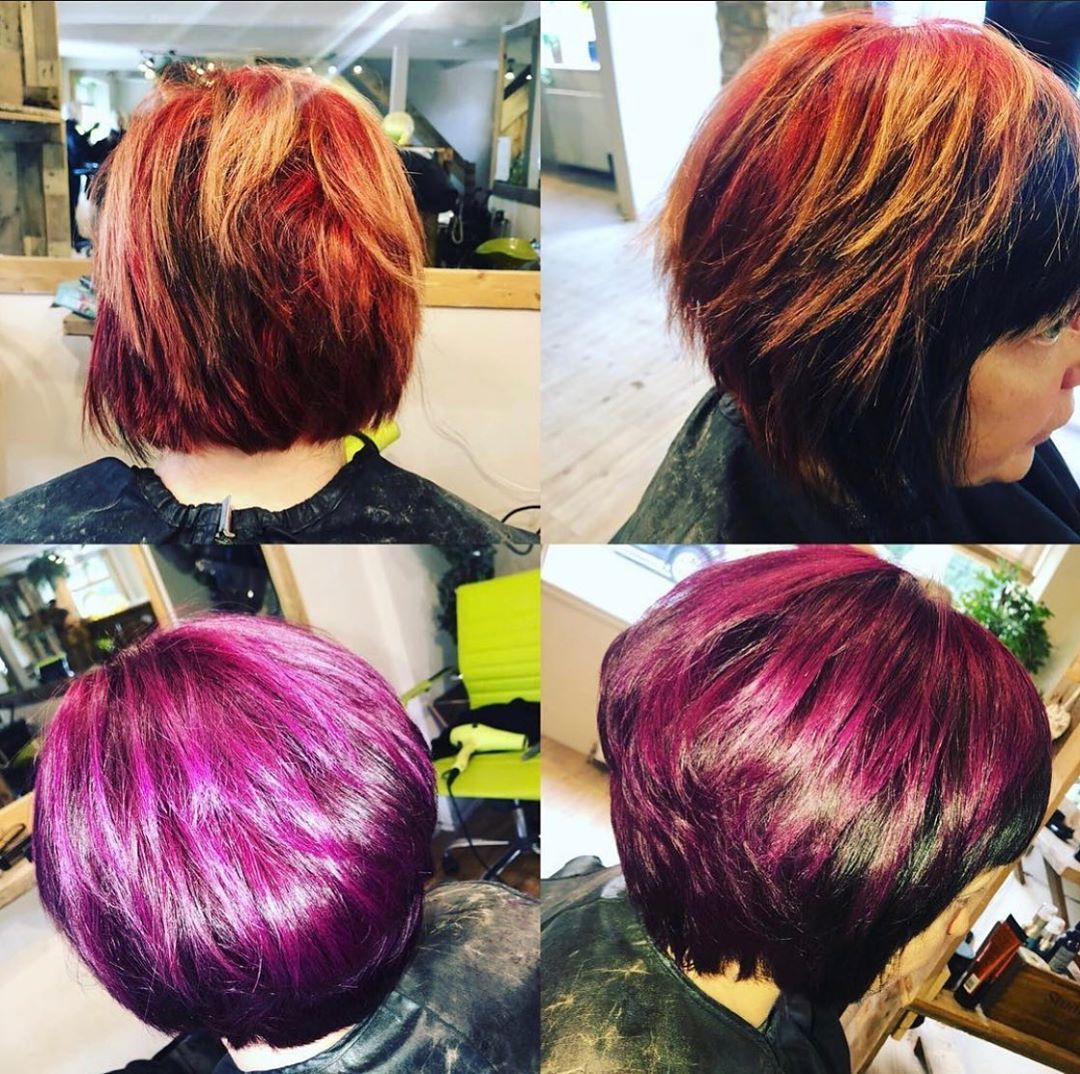 Here is an idea if you were thinking that you will not be able to change your red hair and turn it into purple. It is bold and great te wear. Simply let the professionals dye the red part of your hair with aubergine tones and make your new look even more beautiful and interesting than the old boring red.
5. Classic Aubergine
Here is a classic aubergine colored hair. It is a long and straight, simple haircut, but the aubergine color makes it classy and glamourous even when outdoors. This proves that you should be proud and happy with your aubergine hair anywhere you are. Let it shine and make you feel special.
6. Afro-Gine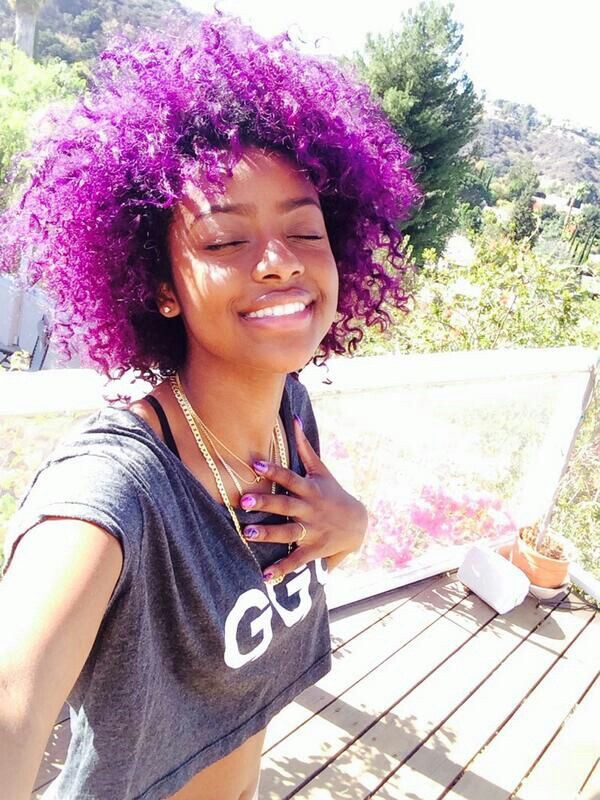 Who says that Africans cannot have aubergine or purple hair? Look at this photo and how the aubergine tone looks great on an African person. Well, as we said earlier, it is best to find what suits you best. Even Africans.
7. Short Abergine Bob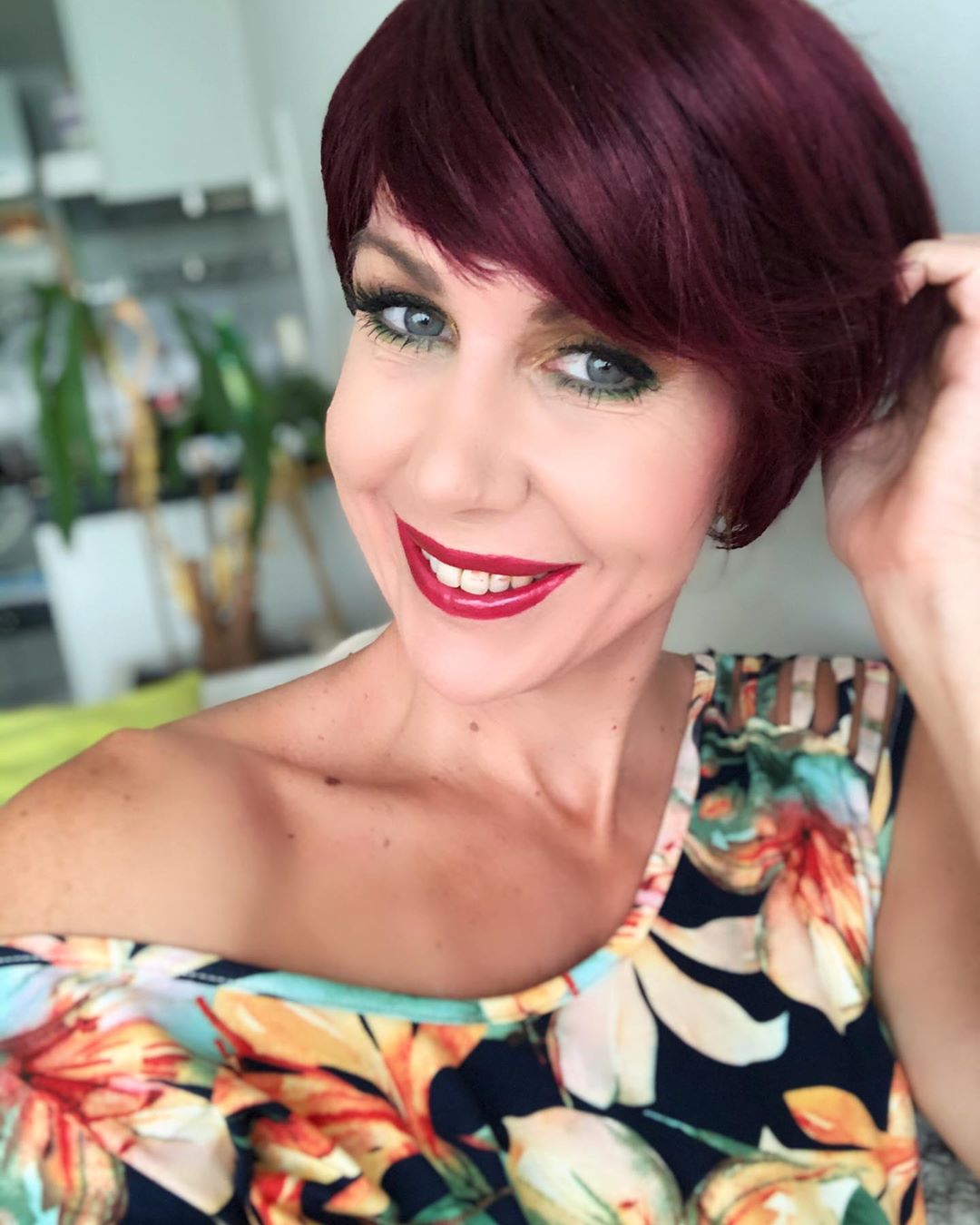 Here is an idea of how aubergine can look great on an older person. If you are not in the blooming youth, don't worry about not being able to wear aubergine. This is proof that you will look great and sexy in an aubergine bob hairstyle. It will make your wisdom shine bright like a diamond.
8. Girly Curls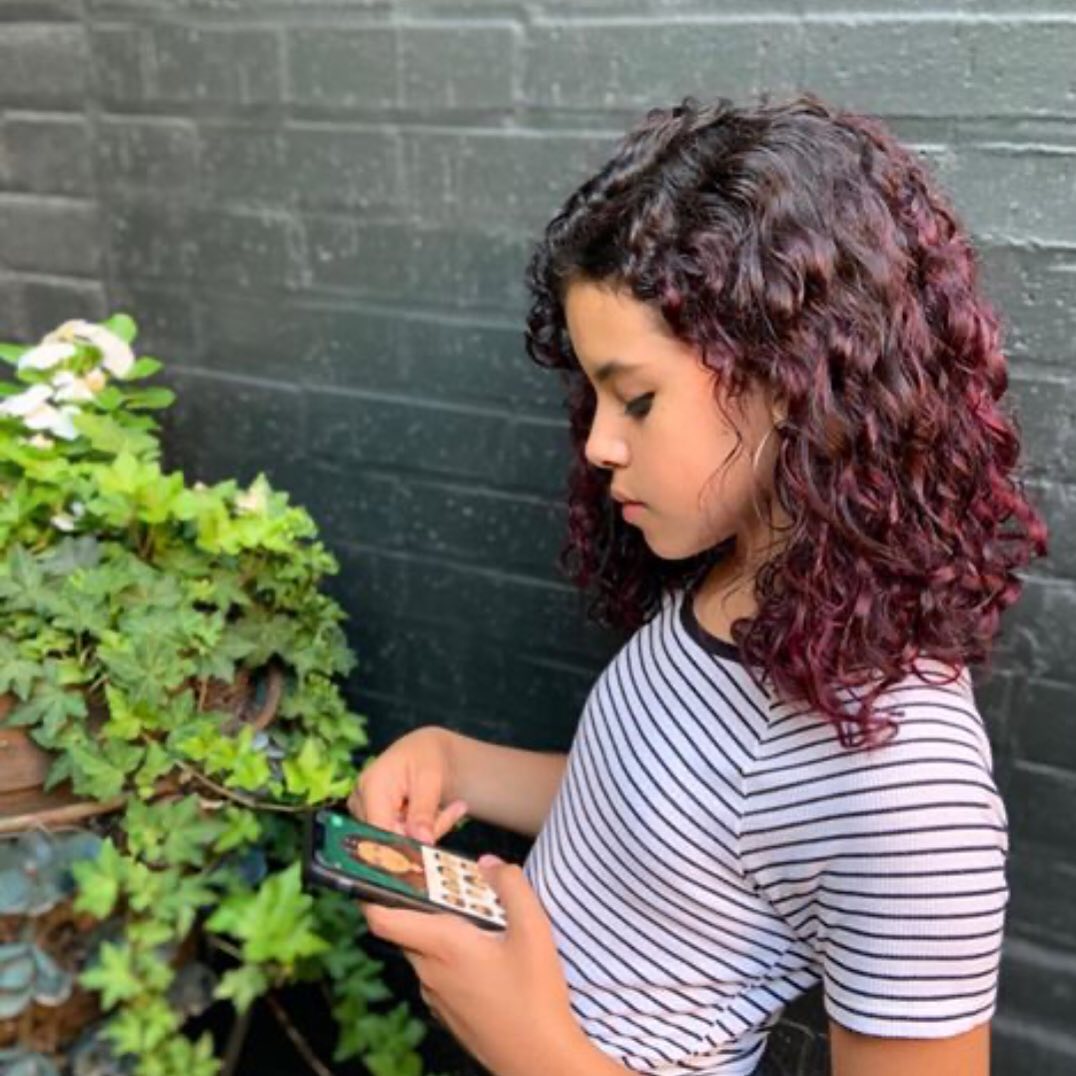 If your teenage girl loves having her curls dyed in a great color, this is the perfect idea for you. Dye them in aubergine and let her be proud of herself and feel like a grown-up. She will enjoy her new color and yet not pop out from the crowd.
9. Nerdy Aubergine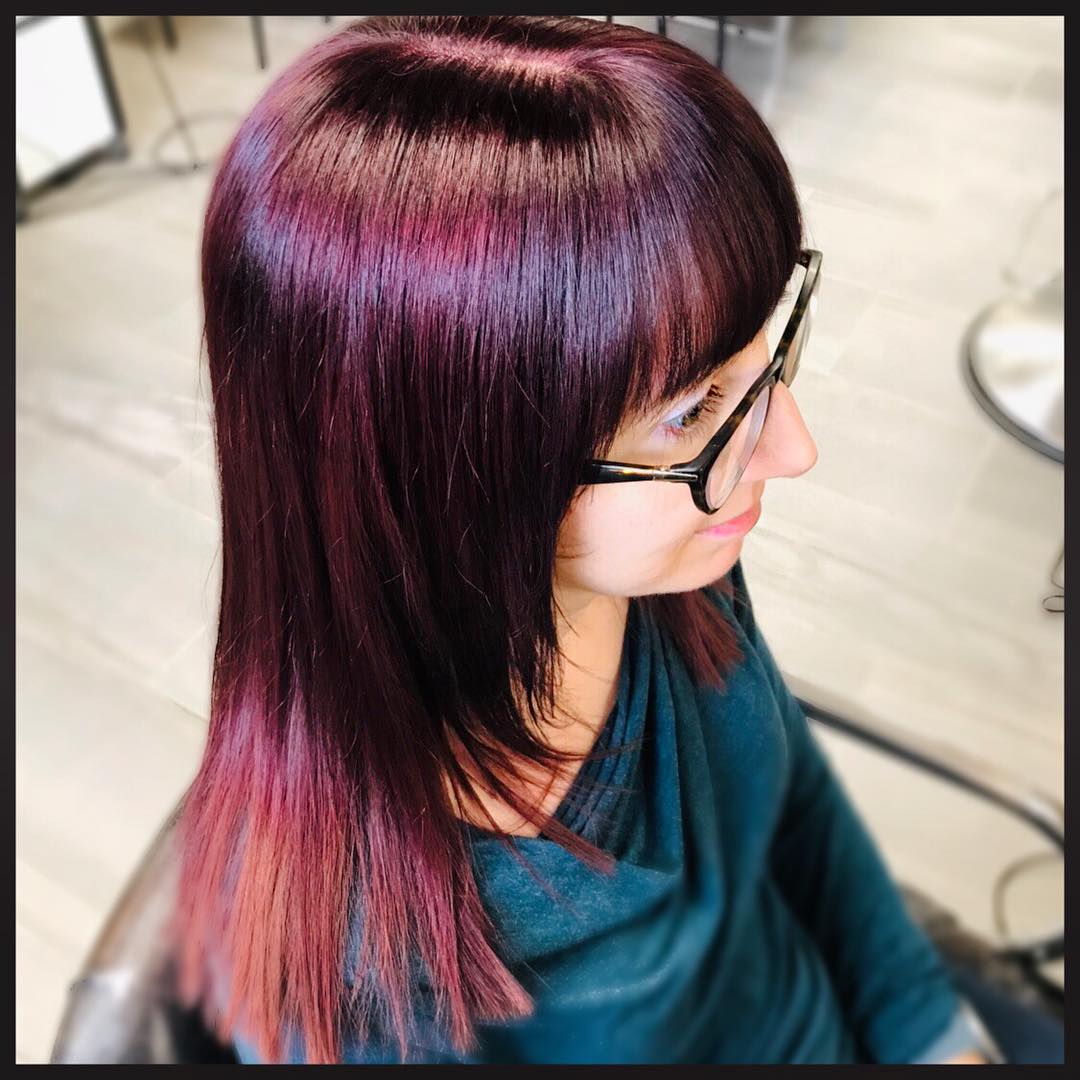 If everyone considers you a nerd, shock them with this aubergine hair and button up their lips once and for all. It is cool, yet does not change the way you style your hair. It only gives you a modern and cool feeling that you have missed so far.
10. Amethyst Aubergine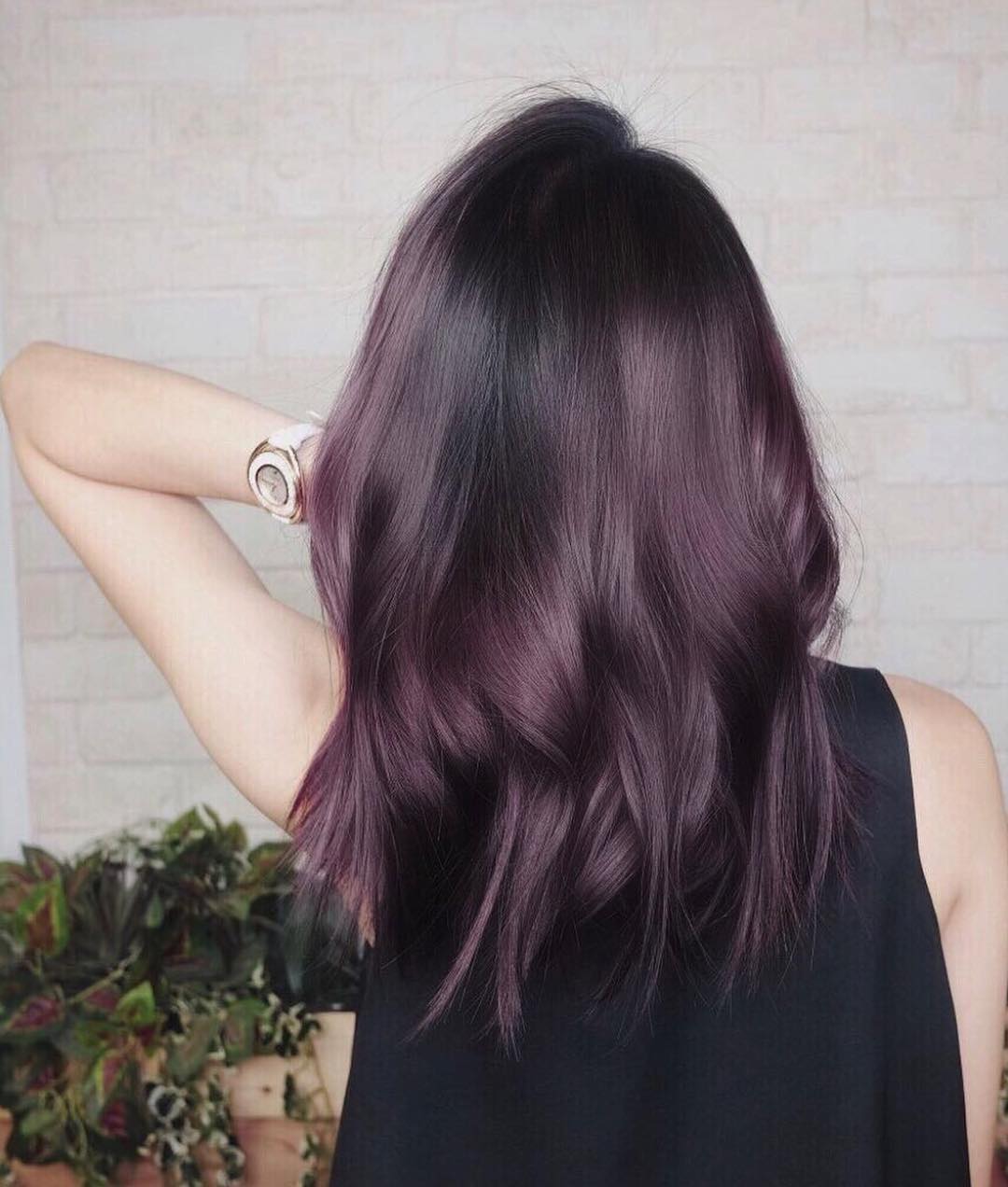 If you don't feel classy enough in the basic aubergine tone, choose this amethyst aubergine style to keep your elegant hair. It is not new but is always considered unique to wear. Make the most out of it pairing it with the right jewelry.
11. Bold Aubergine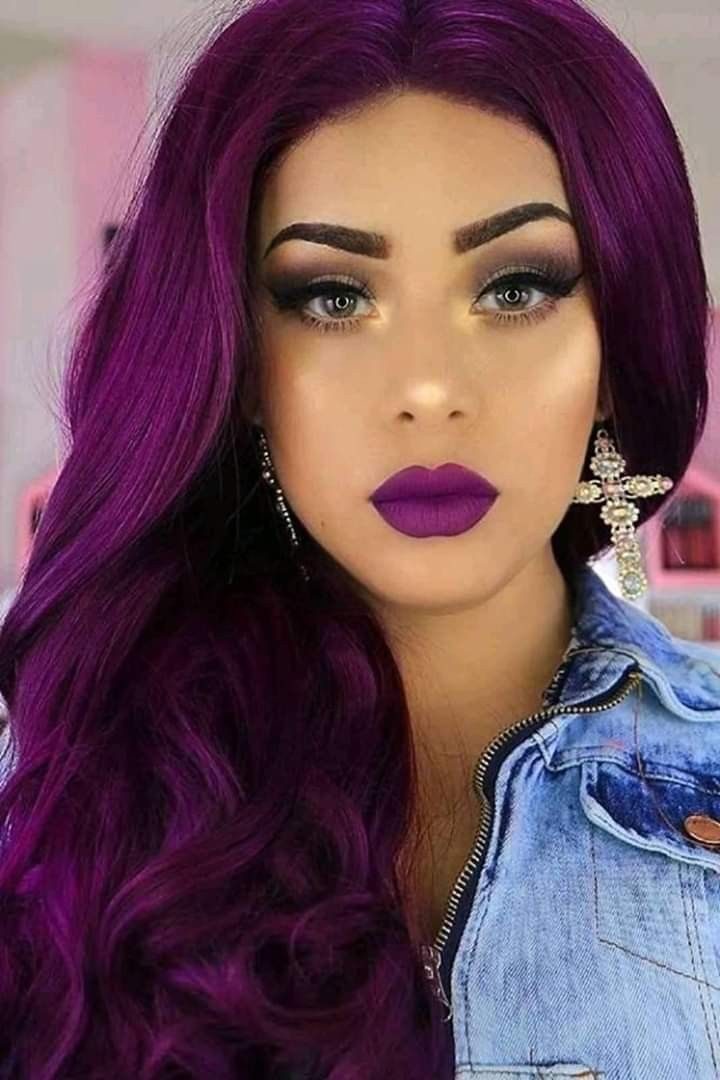 This hairstyle is reserved for the bold ones. The color is vibrant, so not everyone can wear it. It is cool, it is modern, it is brave and unique. With it, you will be confident and sure of yourself to do whatever you want.
12. Aubergine Curls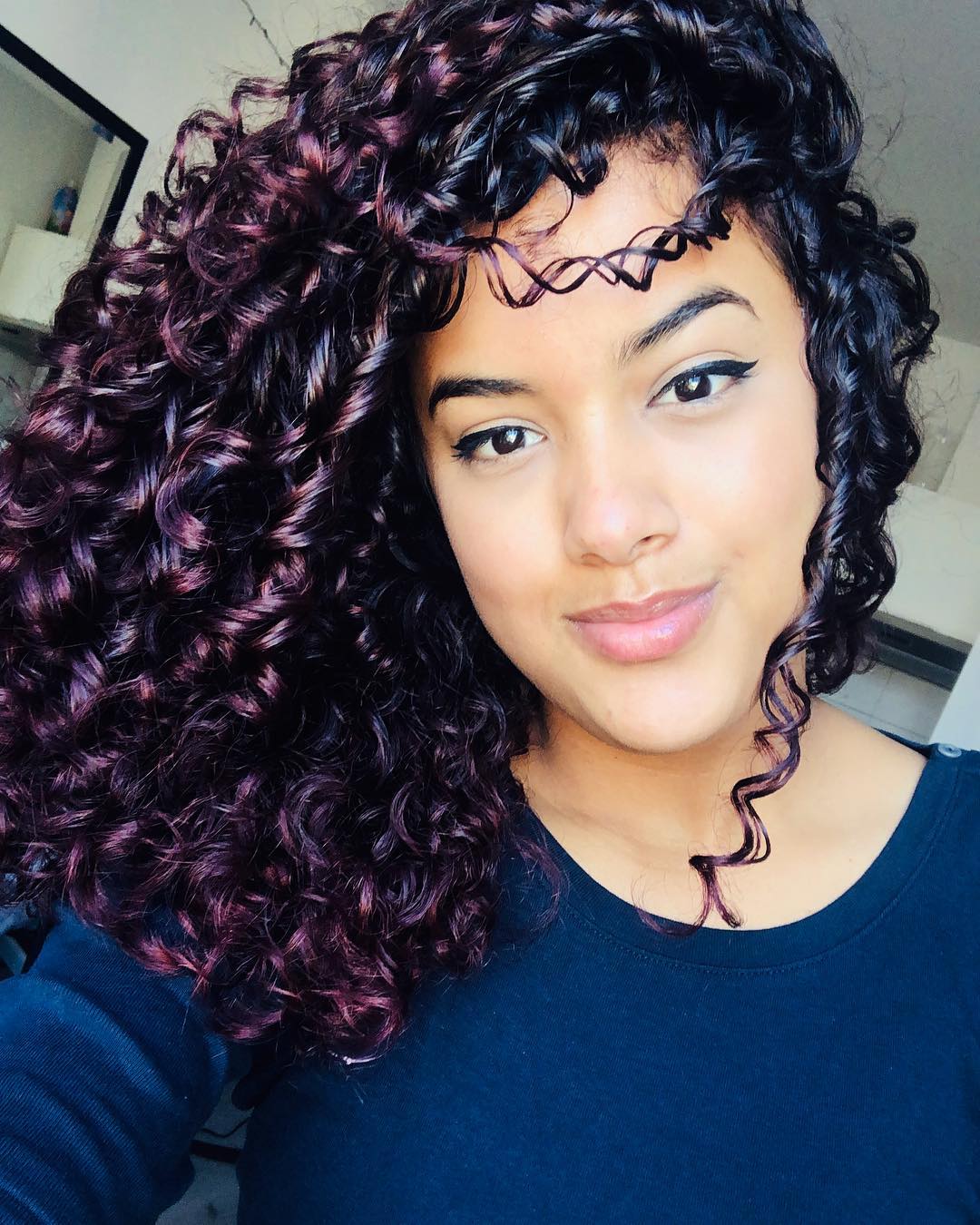 Anyone who says that curly hair is not good in any other color than black is wrong. It can look good in any other color, and in aubergine, it looks great. The dark base of the hair makes the aubergine tone shine as sunshine in the hair of these young and beautiful women with the most gorgeous curly hair. So, girl, enjoy it.
13. Classy Aubergine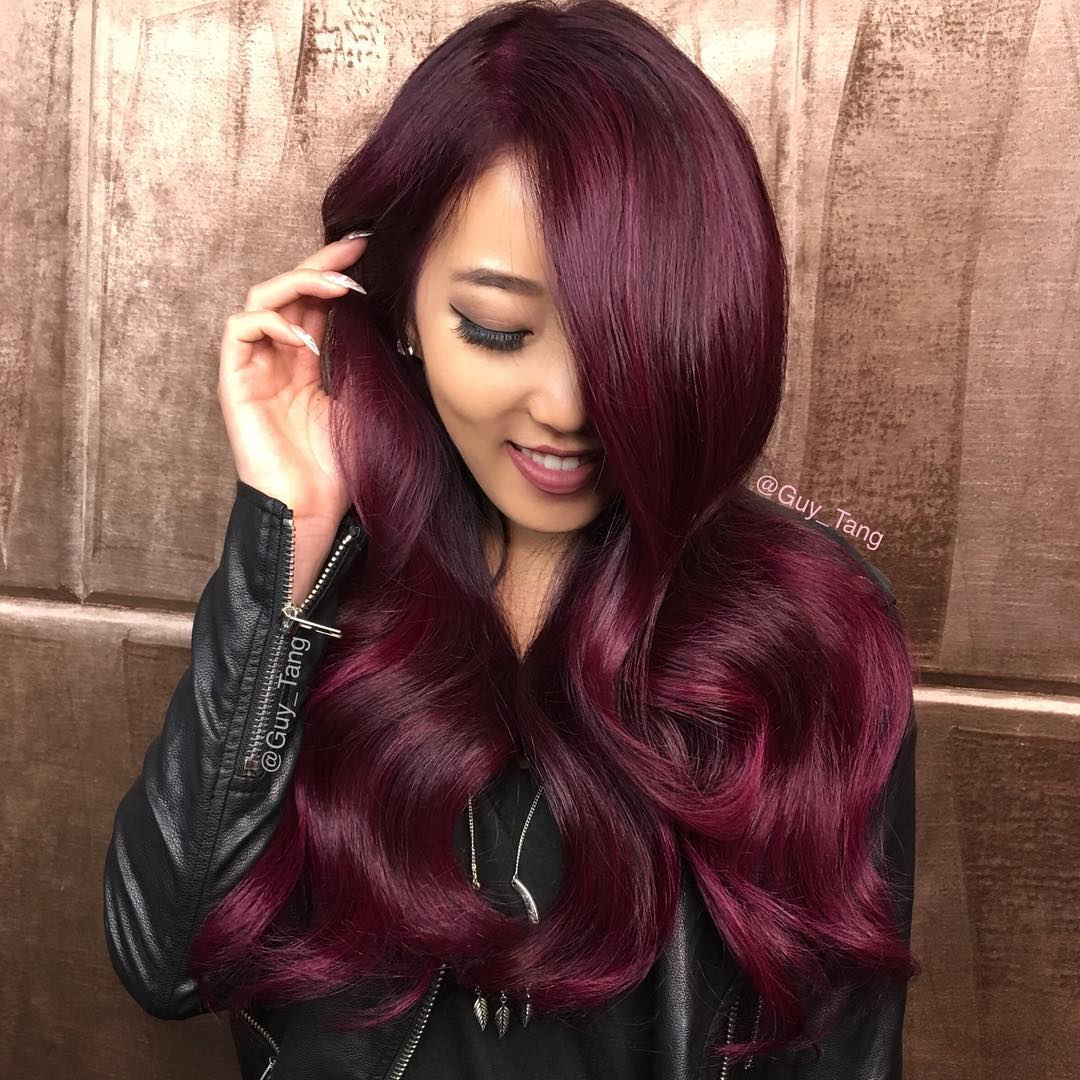 This vibrant aubergine color will give you the glamorous and classy look you need. It is cool, interesting, classy, elegant, and glamorous all at the same time. Make sure you emphasize it everywhere you go, and never look down on your style.
14. Glamorous Aubergine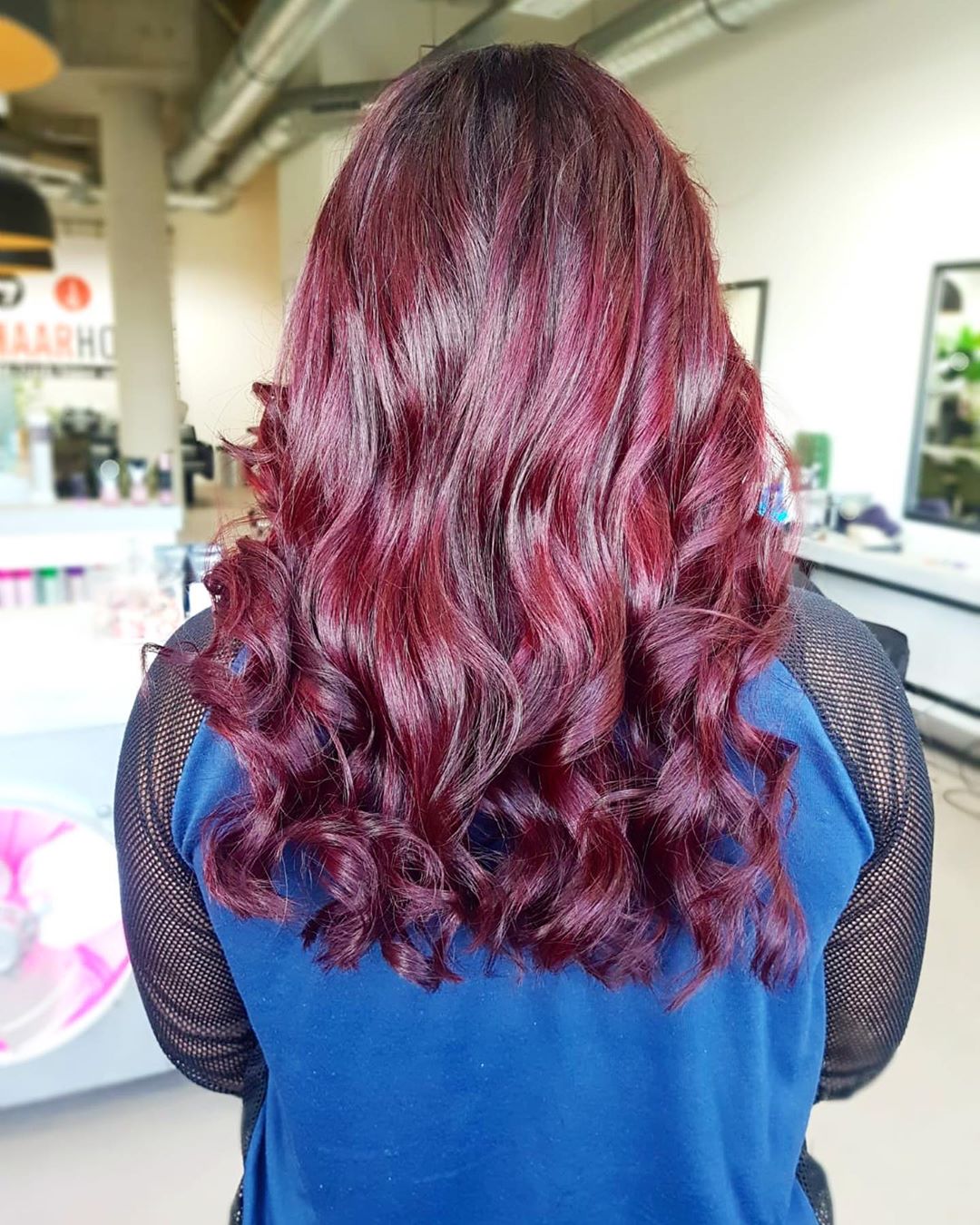 This style is best for a glamorous evening with friends and family, where you need to amaze everyone that sees you. Make sure you have the right dress and let the richness of your hair complete the glam that you are looking for.
15. Blond Aubergine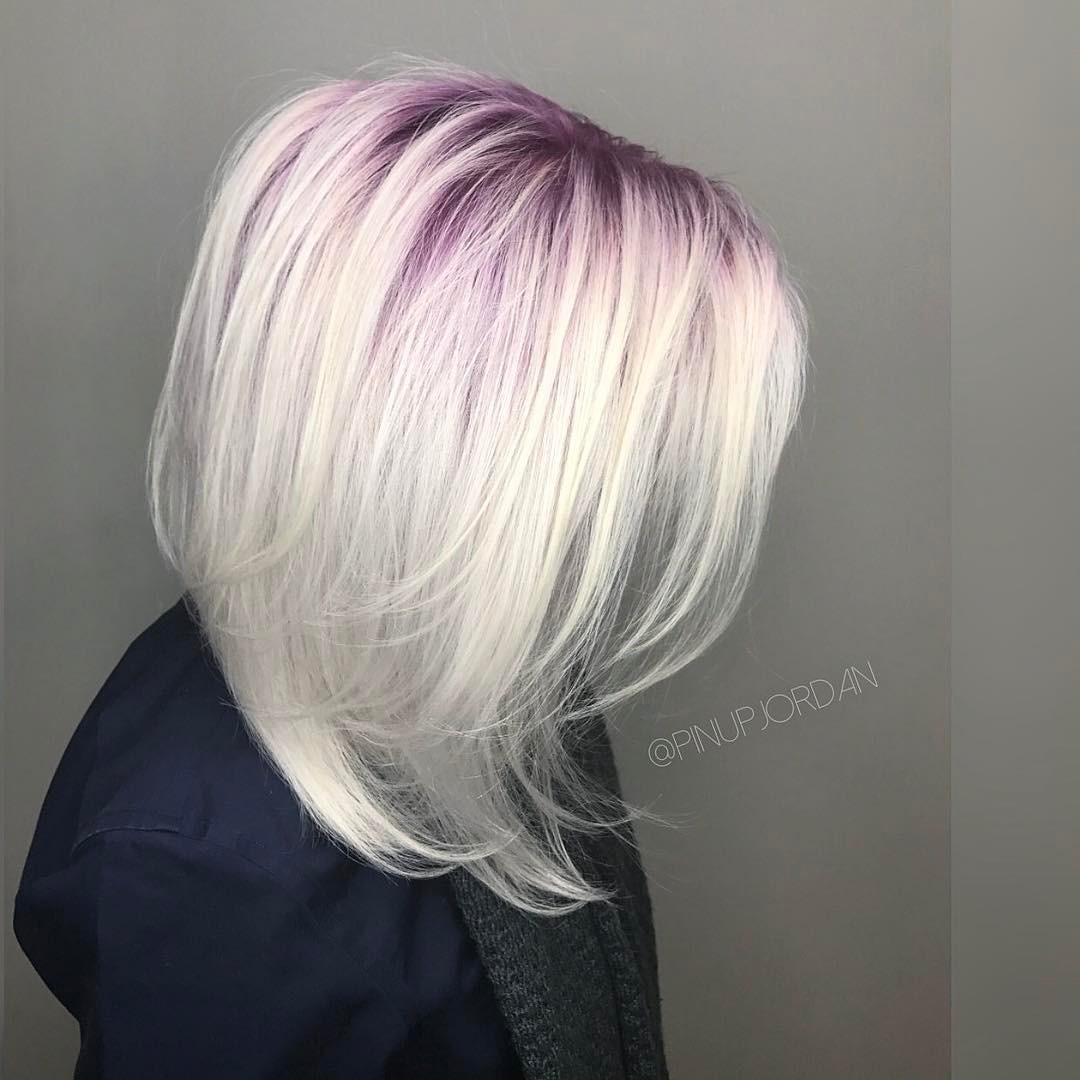 Let's not forget the blonds. If you are blond and want to give your look a new twist, here is an idea of how to make it best. simply dye the roots of your hair in aubergine and let the tone do the magic. You will look cool and unique, and your friends will be amazed by the great idea that you thought of first.
These were the ideas we chose for you. If you liked some of them, or you have some of your own, please feel free to share them in the comment section below.