There was rarely anything subtle or sophisticated about 80s fashion. The 80s were one of the most sartorially diverse eras in history. It was a time when you could rock leopard print with neon and get a standing ovation when entering a room. And we have to admire that kind of creative freedom.
The fact that you could mix textures and patterns so easily in the 80s means that the fashion-inclined were far more likely to end up looking like a circus exploded all over them. However, despite all the hairspray and polyester, the 80s wasn't without its street fashion moments of brilliance. Even the intense pattern clashing and broad boxy shapes that were so in fashion during the 80s have their charm when styled in the right way.
Whether you're surprised, excited, or horrified, 80s fashion has made its way to the 21st century. Luckily, most of the trends that have found their way back to the racks are toned-down versions of the originals. While the decade previously hadn't influenced our wardrobes for a long time, in recent years, we've realized that all the most current trends today are courtesy of the '80s. And we're here to show you all about it!
1. Color-block & fuzzy materials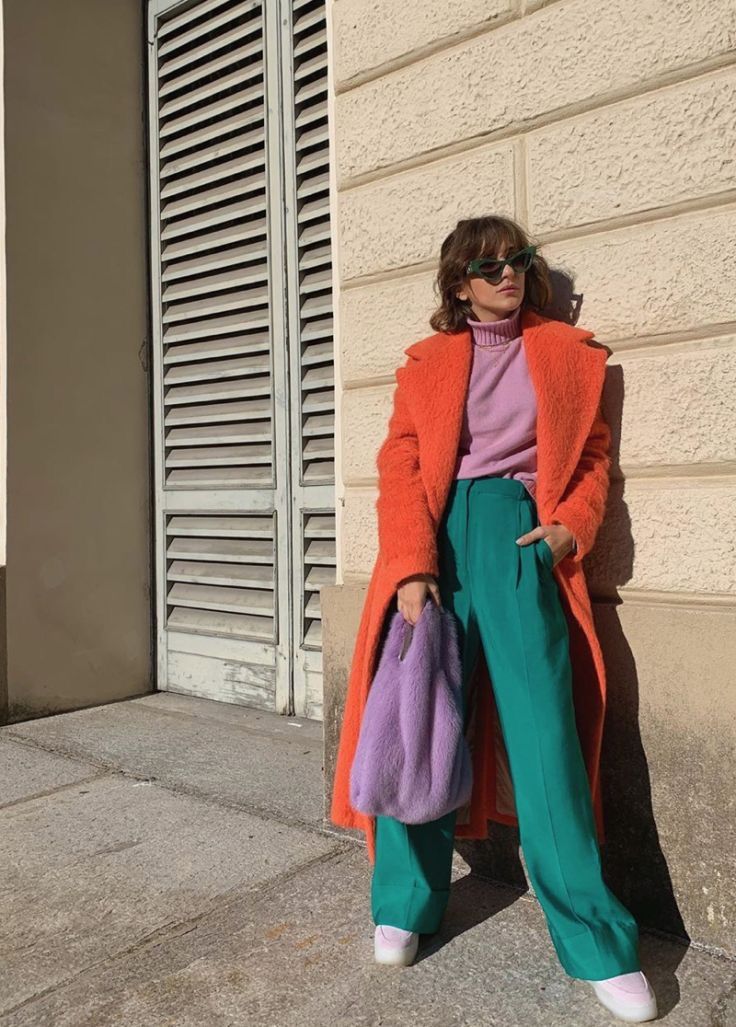 'Striking and stylish' was the mood of the 80s. A combination of wild colors was very popular in those years and definitely a fun way to showcase your wildly bold persona. The fuzzy material is having a major comeback over the years and looks so modern when combined the right way.
2. Socks with heels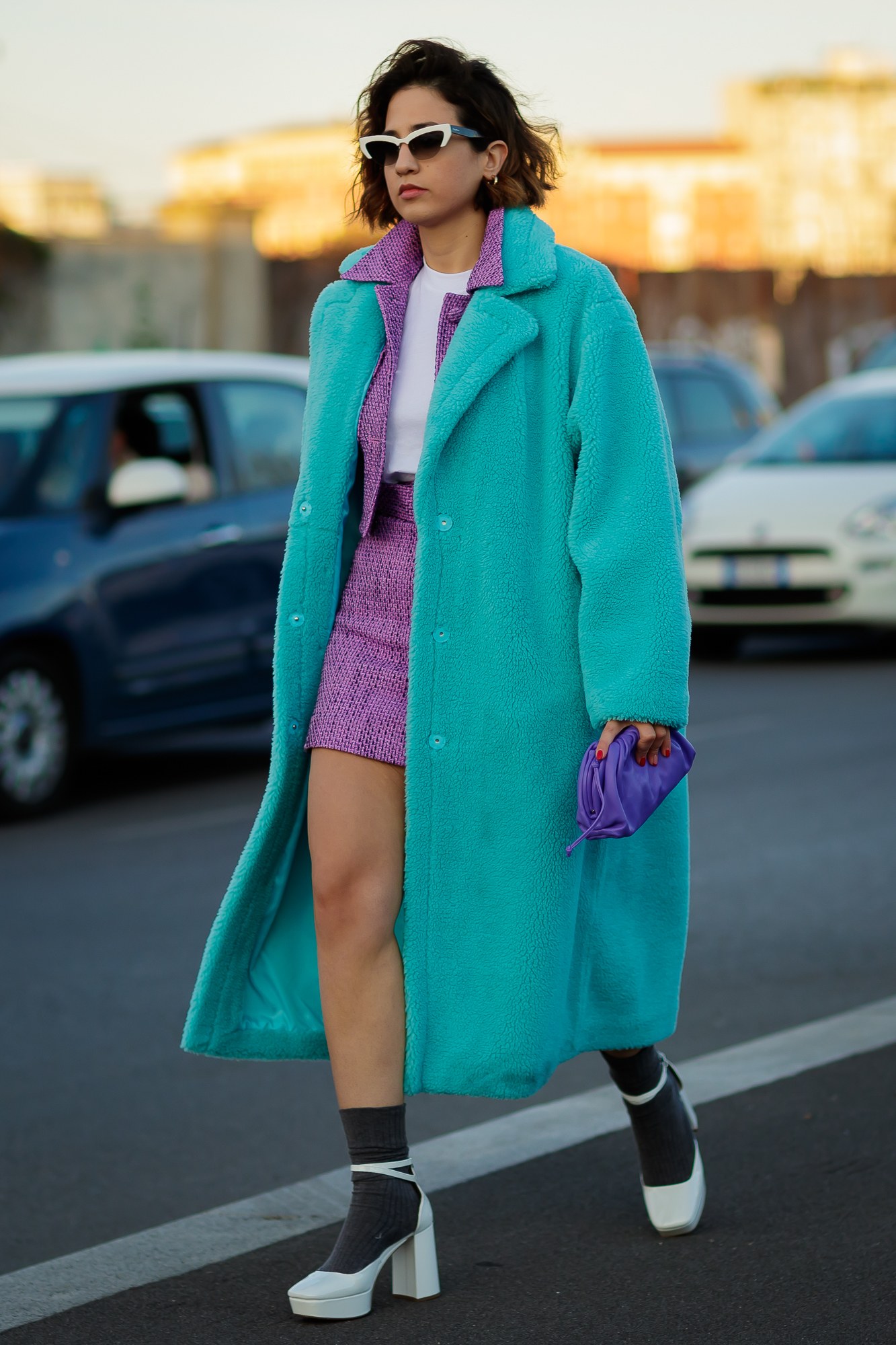 Vibrant hues and patterns mixed with different textures can indeed look very trendy without looking over-the-top. And the heels with socks are tying the whole 80's look together and giving it a modern feel.
3. 80s Jumpsuit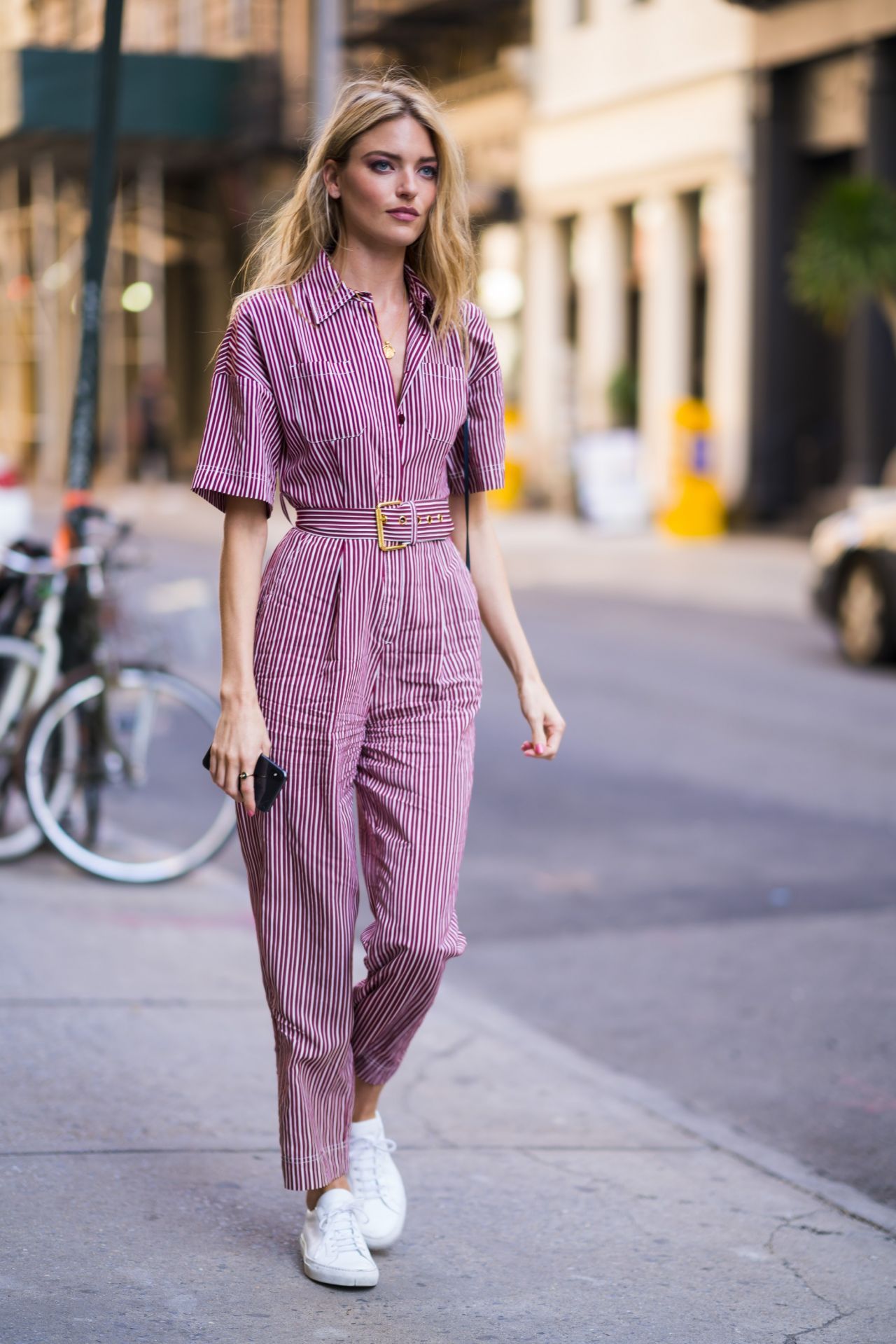 This 80s signature trend never really left and the jumpsuit is still as relevant as ever. You can totally dress up in a jumpsuit today and look as trendy as ever. Combine it with snickers and create an outfit that is comfortable and trendy with a touch of 80s flair.
4. Wild Western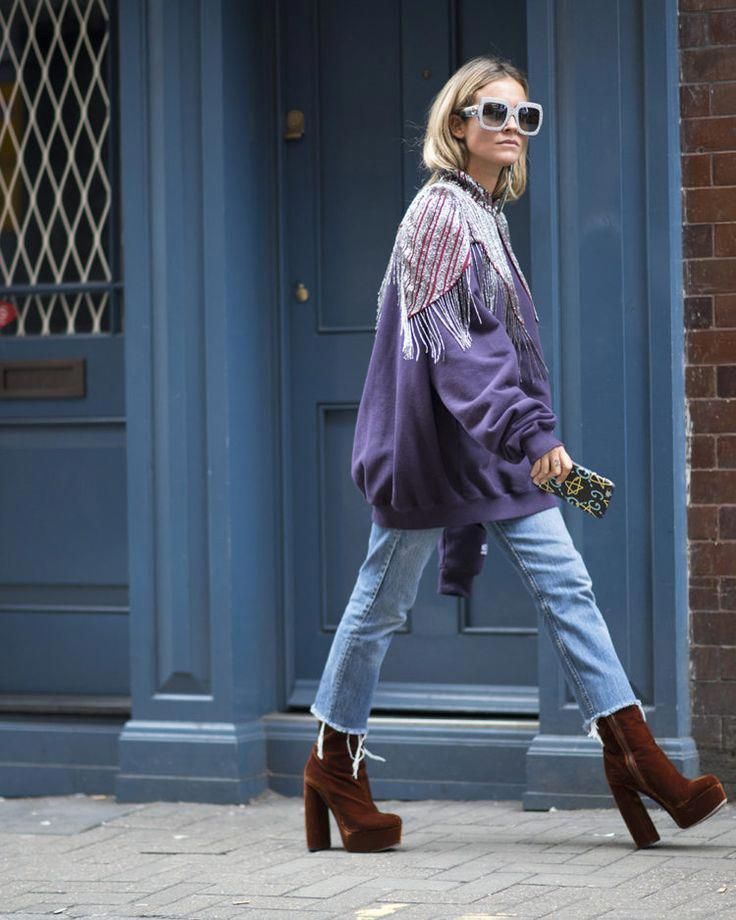 Among the many sub-trends that took hold during the '80s was the Western trend. It put an urban spin on country cowboy themes, eschewing rugged and earthy pieces in favor of more a colorful, embellished interpretation. And this style is still alive today.
5. Blazers & High Waists
The 80s were a time where the rules of proportion didn't apply. Larger was always better (and more comfortable too). The high waisted pants and jeans are very trendy over the past couple of years. A baggy sweater with wild patterns definitely has 80s vibes and proof that it can look classy and feminine as well.
6. Bold Blazers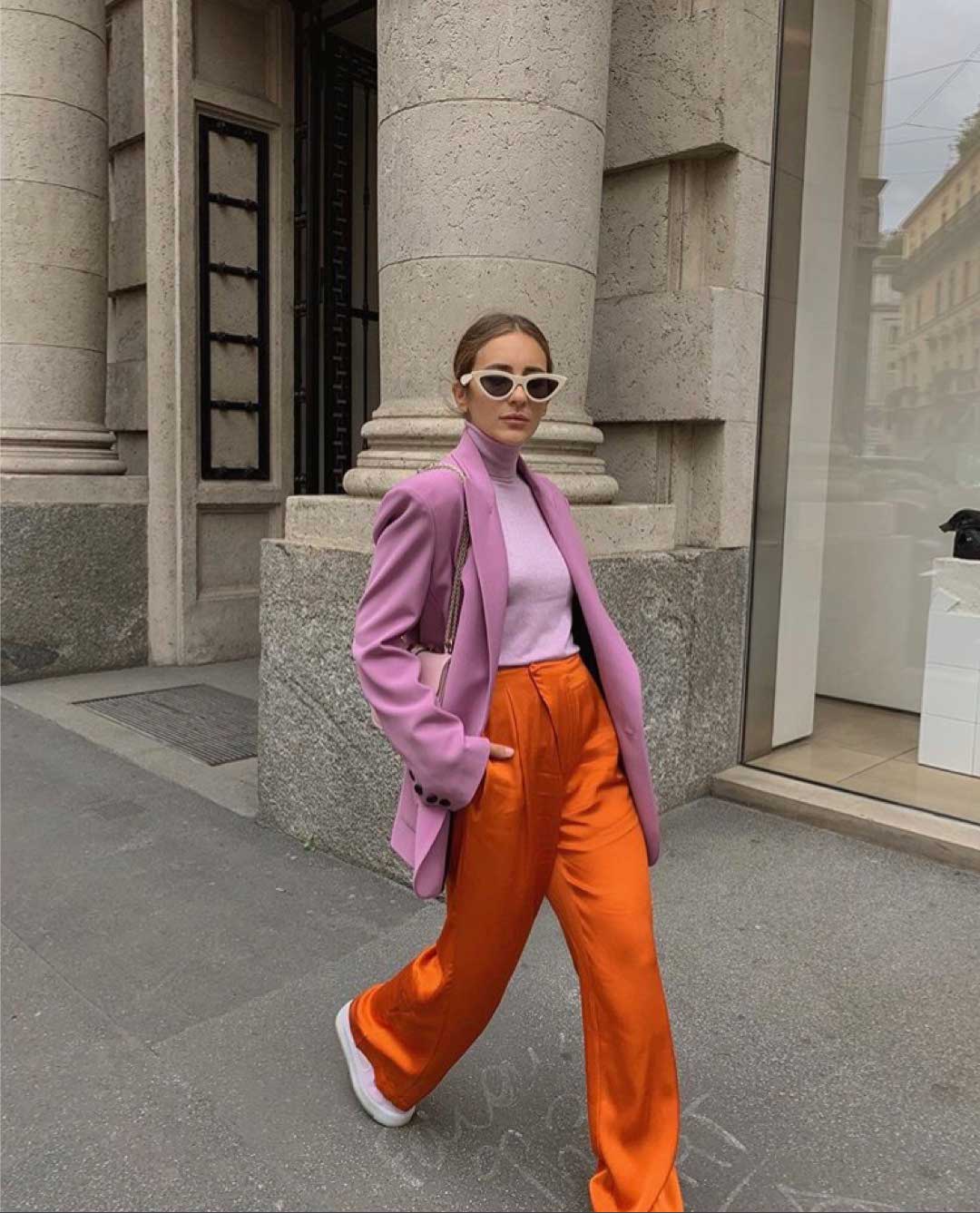 Shoulder pads are a non-negotiable part of this time in fashion history. And they are making a serious comeback in today's fashion and streetwear outfits. Add relaxed satin pants with a cozy turtleneck and you'll have a look that vividly stands out.
7. Colorful, Satin Materials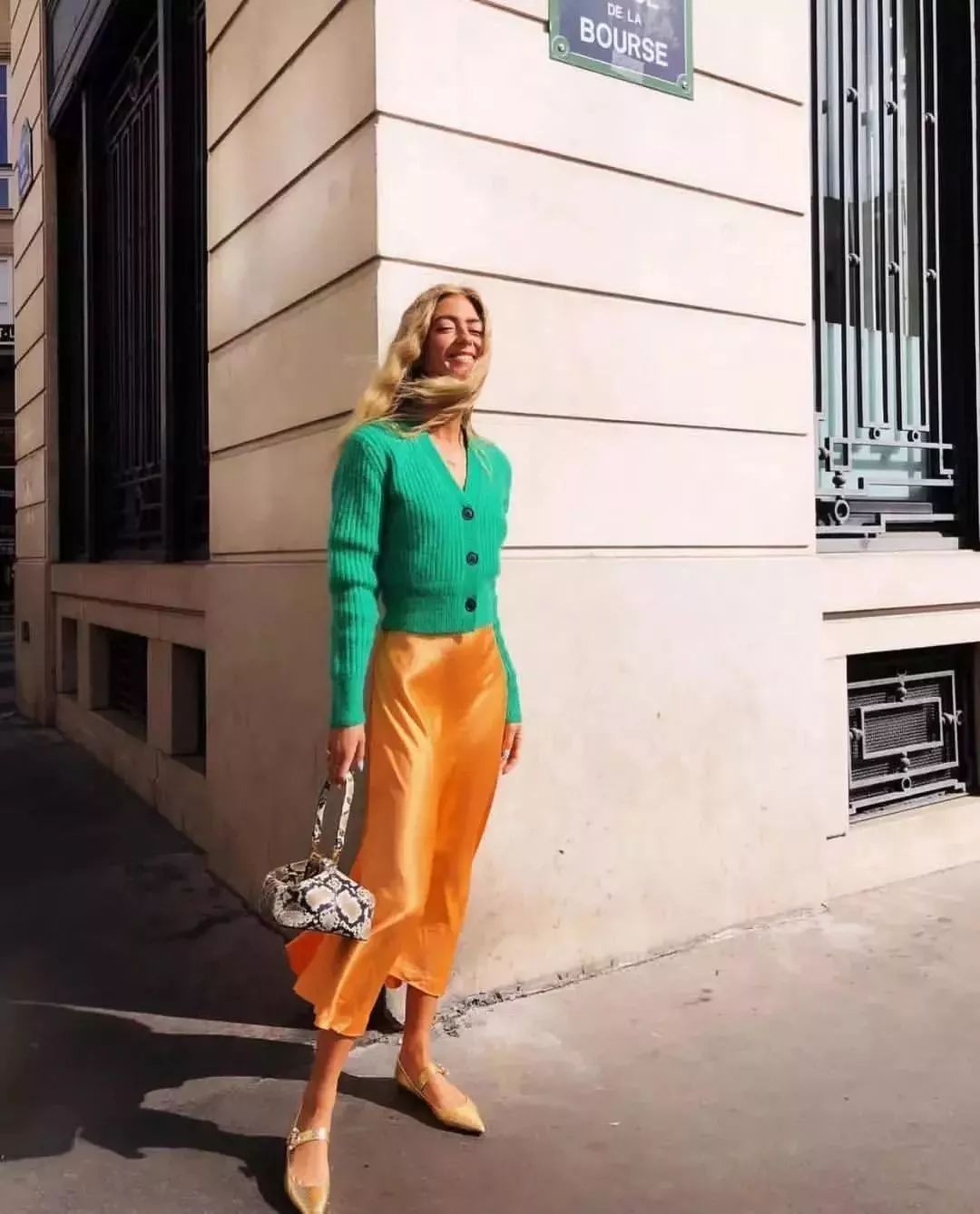 The 80s pretty much defined the concept of preppy. And today you can totally replicate the colorful preppiness of the 80s. Here we have a combination of a goldish-toned satin skirt with a buttoned-up green sweater. It spreads very pretty and luxurious vibes, full of charm and 80s personality.
8. New Vintage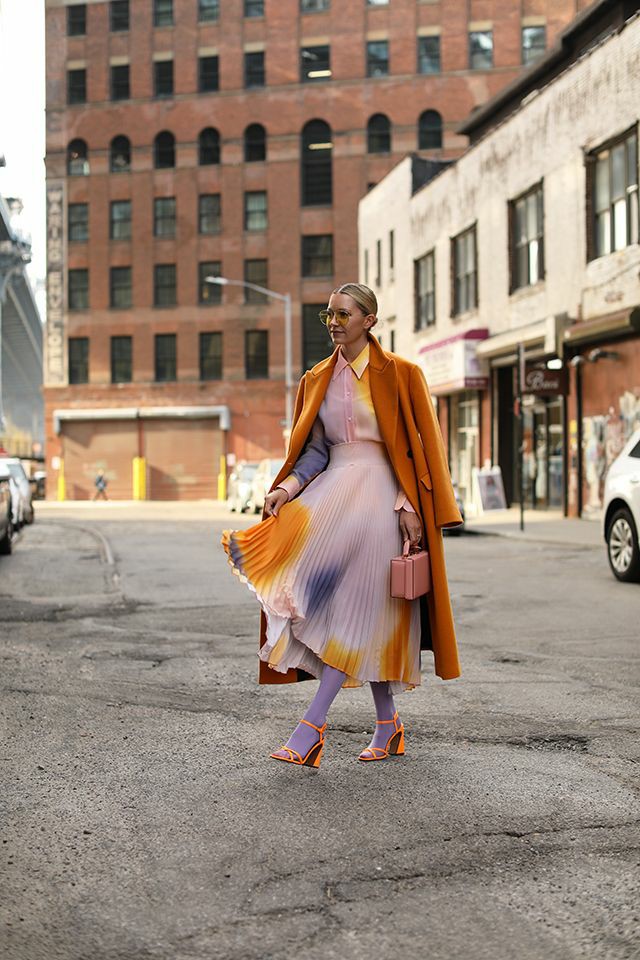 The 80s were all about polyester. There's something very feminine and delicate about the material and this 80s inspired look is definitely one-of-a-kind. This woman very much knows how to play well with colors. The sheer polyester dress with an oversized coat is very much 80s and we love it!
9. Bold Leather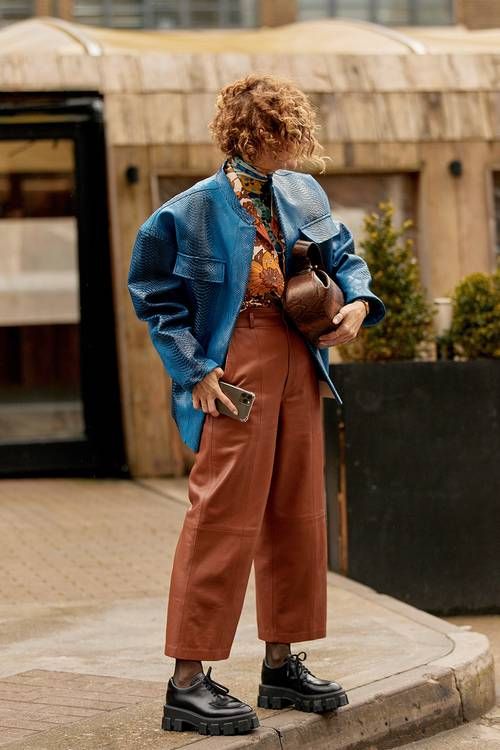 If you've only ever worn black or brown leather, you've been playing it far too safe. Nothing feels quite so boss as wearing head-to-toe leather. Stick to slouchy, oversized shapes – bring back the 80s and be proud of it!
10. Shearling coats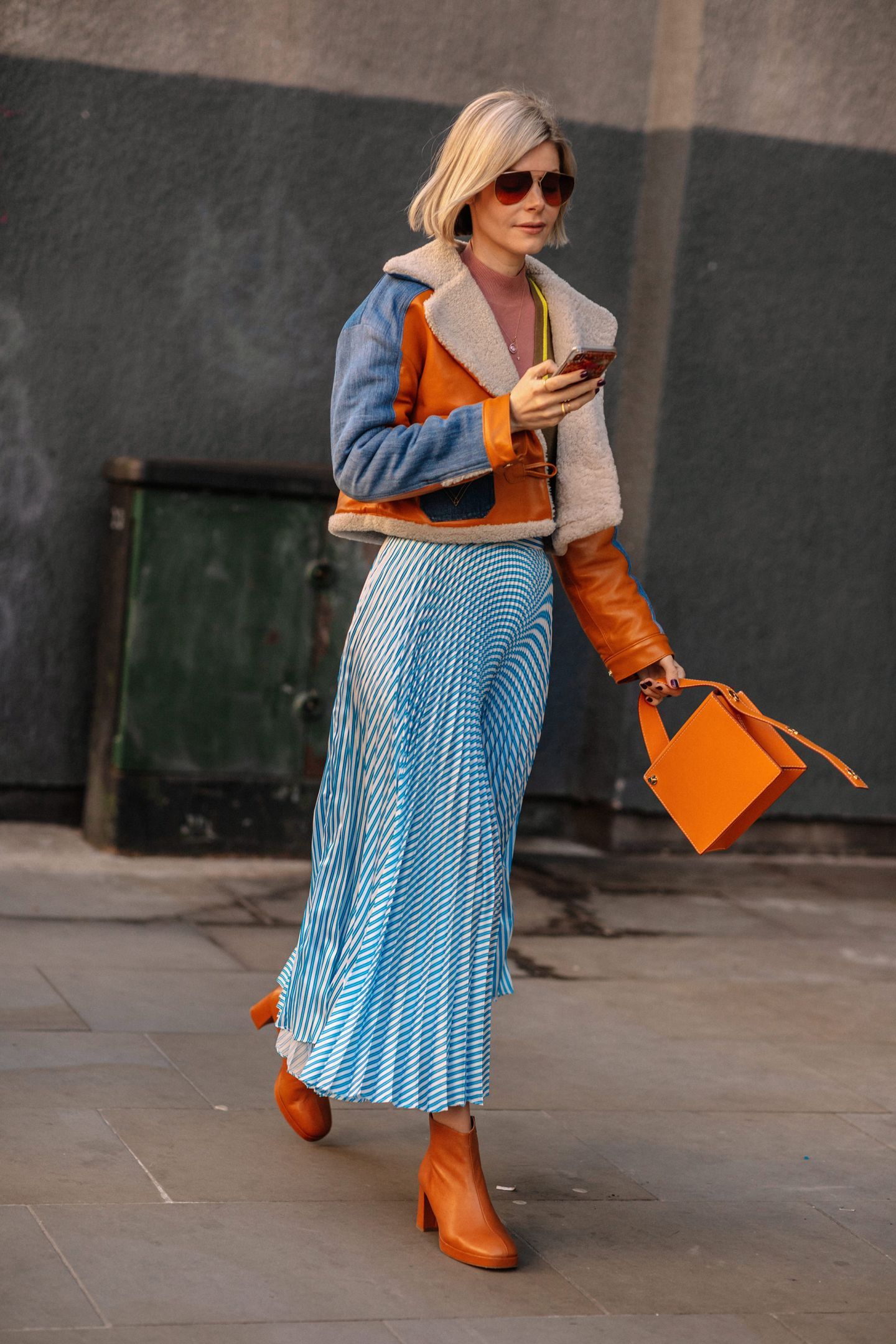 80s silhouettes tended to be boxy and masculine, but that didn't mean that a woman couldn't also look classy and feminine. This kind of openness to pattern clashing and mixing textures was the cornerstone of the totally eclectic 80s era and the oversized shearling coats, together with striking hues and textures are very much in trend right now!
11. Oversized sweaters & turtlenecks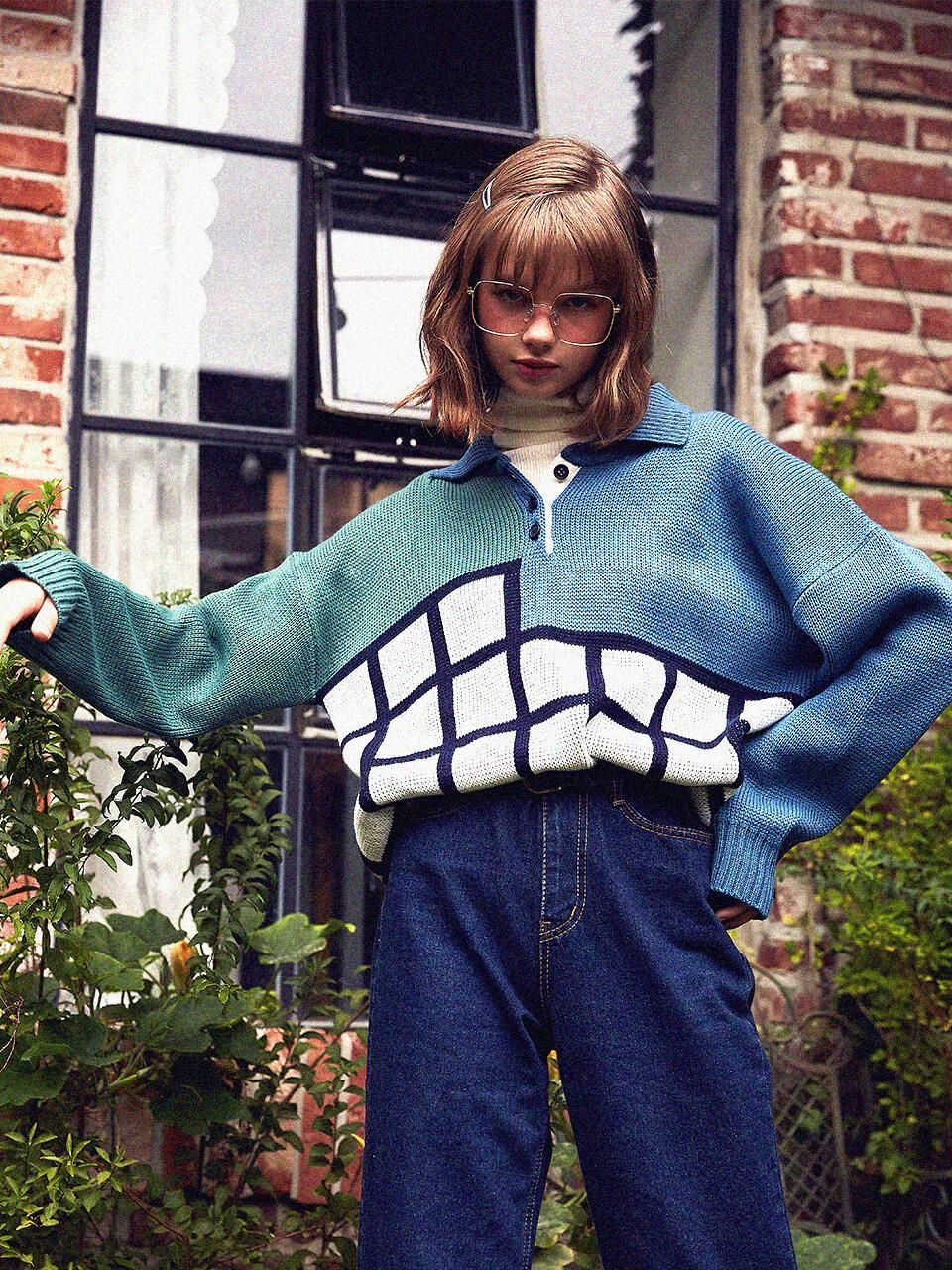 Oversized sweaters with high waisted jeans are such a perfect way to replicate the 80s trend and achieve a unique look. The best part? You will feel super-comfortable and ultra-cozy in these clothes!
12. Rocker Chick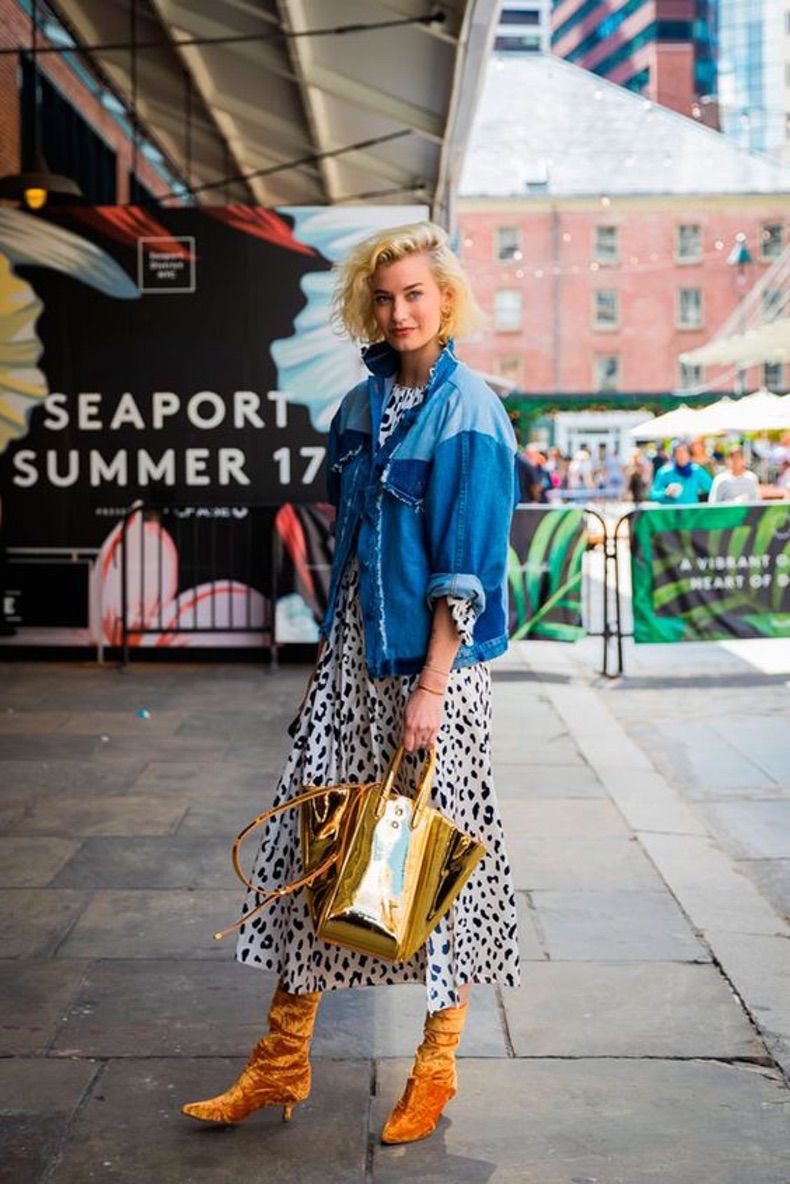 Embrace a little bit of that pop-rock spirit that so heavily influenced the 1980s style scene. Vintage denim jacket and striking leopard print feel just the right amount of edgy punk without putting you over the top.
13. Statement headband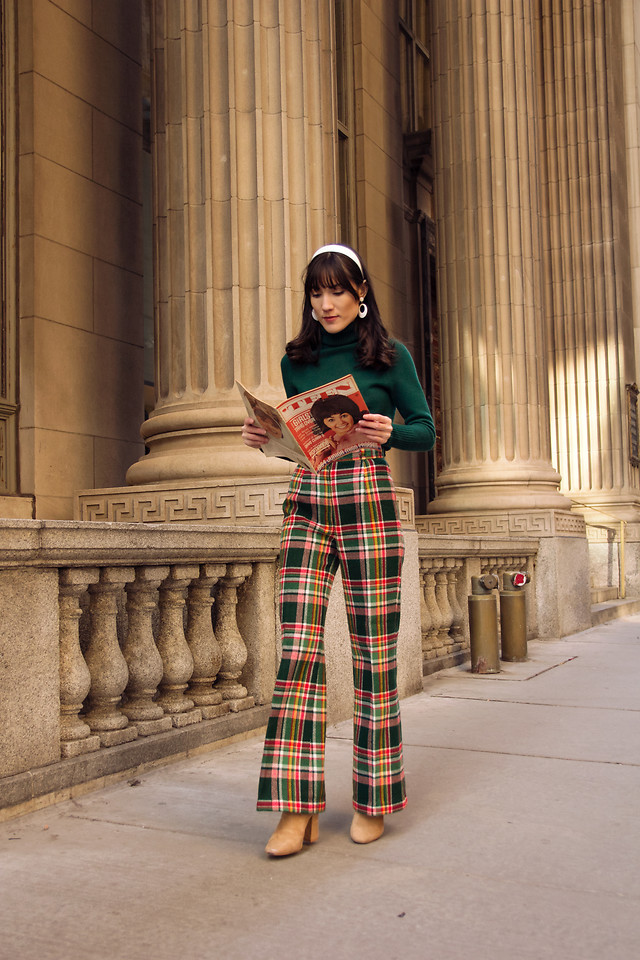 Sometimes one really good accessory is all it takes to achieve an 80s look. A padded headband is perfect for this, whether you choose to amp it up with other throwback pieces, like these colorful checked pants.
14. Power prints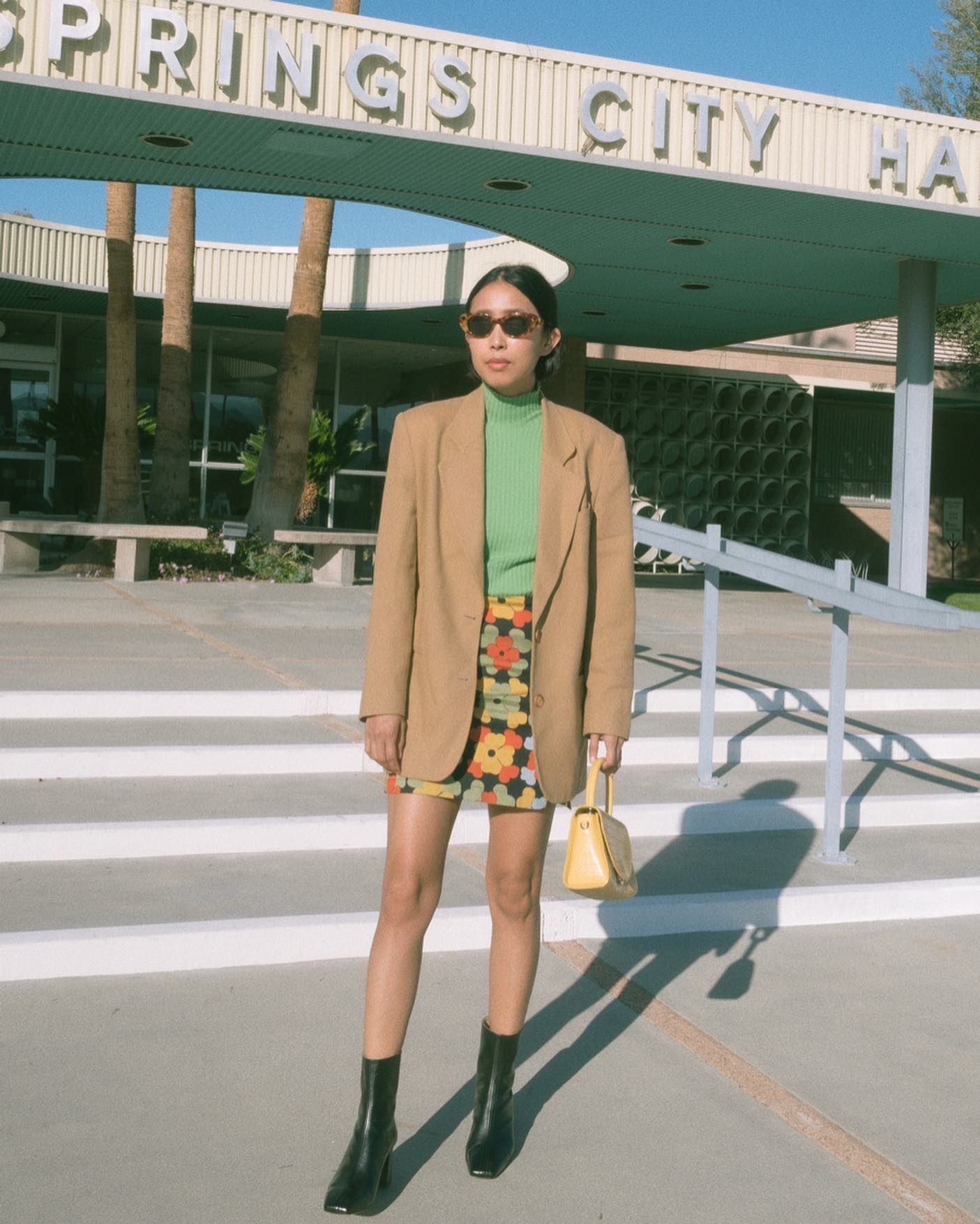 Play with bold statement prints, like a graphic motif or arty abstract shapes. You can easily dial the impact up or down by mixing designs or pairing with minimalist basics. Above we can see a perfectly matched floral skirt with a nude blazer and mint turtleneck. Very 80s and super-professional, right?
15. Neons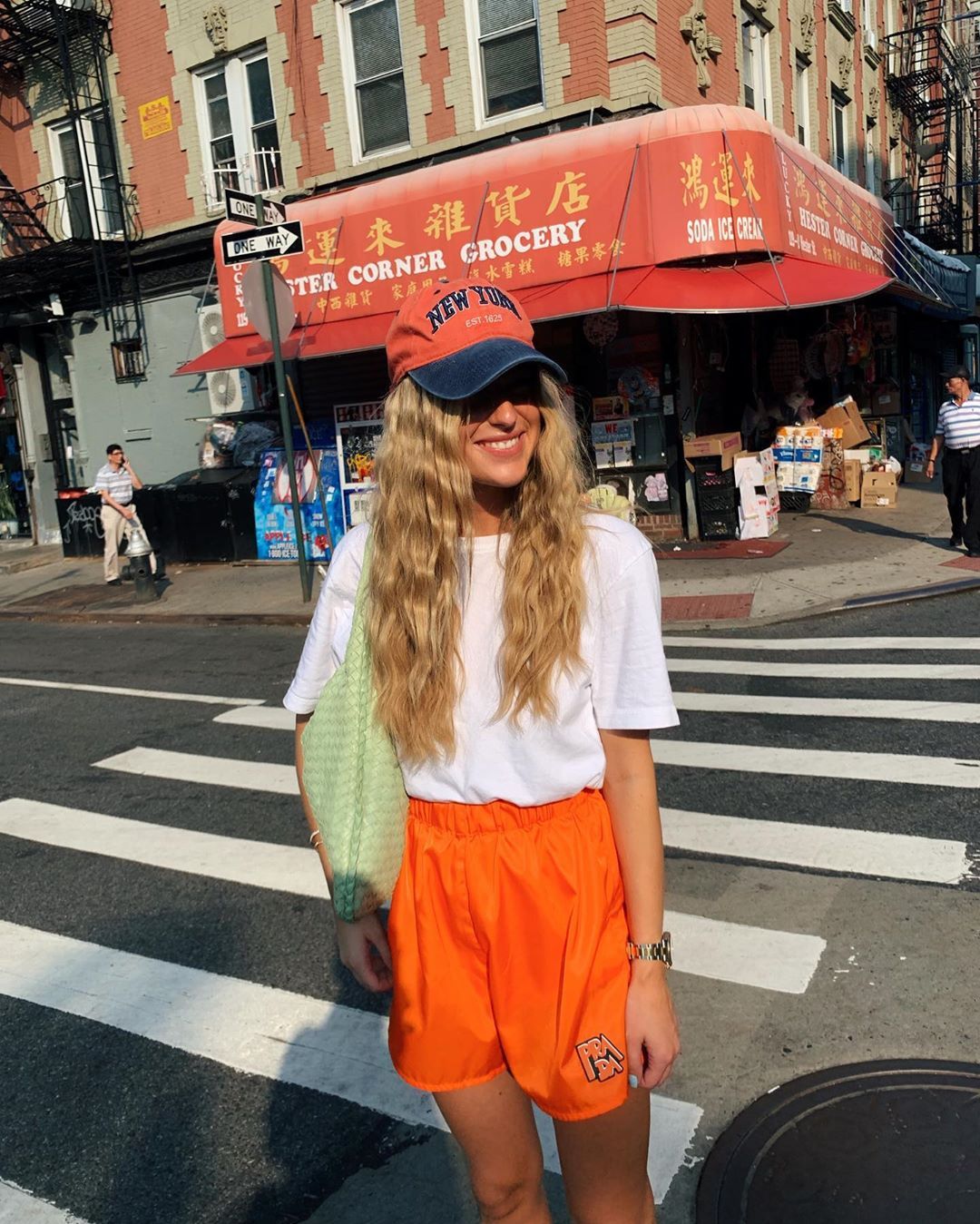 Have you ever wondered why everyone wore so much neon in the 80s? The 80s was the first time mainstream fashion started siphoning ideas from counter-culture. And this was the era that really broke all the rules of showcasing body-proportions. Neon boxer shorts with an oversized t-shirt? Sure, why not. You can definitely see this tomb-boy style roaming around the streets today, and we love it!
The general goal of all high-end 80s fashion was to look as big and powerful as possible. The 80s were one of the most sartorially diverse eras in history. It was a time when you could rock leopard print with neon and get a standing ovation when entering a room. So, which outfit is your favorite one? Leave a comment below!