Tired of seeing your garden looking lackluster and in need of some TLC? Are you dreaming of a peaceful and beautiful sanctuary to spend time with family or relax after a long day? You can turn your garden into an oasis right away! With just a few practical, inexpensive tweaks you can create the perfect outdoor escape for all sorts of activities. From low-maintenance landscaping ideas to simple additions that will bring life back into your garden, these 7 easy ways are sure to make it look and feel like paradise.
1. Plant a variety of flowers, plants, and trees
Transform your outdoor space into a picturesque haven by incorporating an assortment of flowers, plants, and trees. Infusing your landscape with various species of vegetation will create dimension, depth, and texture. Imagine being greeted by the vibrant hues of petunias in the summer, dancing daffodils in the spring, or a luscious lilac tree that attracts bees and butterflies.
Not only will a diverse array of flora elevate the aesthetic of your property, but it will also improve biodiversity and enhance air quality. By cultivating a garden that is rich in variety, you'll be able to relish the outdoors in all its beauty and splendor.
2. Consider ordering garden features online
With the ease and convenience of ordering online, selecting the perfect garden feature for your space has never been easier. From water features to decorative statues, the options are endless. You can take your time browsing and selecting the perfect piece without any pressure from salespeople. You can check the www.hpotter.com/ page and see the options. Plus, you can easily compare prices and styles from multiple retailers at once. Ordering garden features online not only saves time and effort but also allows you to create the outdoor oasis of your dreams.
3. Add outdoor lighting
As the day draws to a close and the sunlight fades, there's a magic that occurs when the night sky takes over. Picture yourself gathered with loved ones, enjoying each other's company under a canopy of stars. Now imagine that moment elevated by the addition of stunning outdoor lighting.
Whether it's soft fairy lights draped delicately around trees or lanterns casting a warm glow over a dinner table, the right lighting can transform an outdoor space into an enchanting soirée. So why not add some sparkle to your nights and create a space that you and your guests will never want to leave?
4. Install a water feature such as a fountain or pond
Nothing quite compares to the tranquil and soothing sounds of flowing water in your own backyard. By adding a water feature such as a fountain or pond, you not only enhance the visual appeal of your garden but create a serene atmosphere for relaxation and reflection.
The gentle music of bubbling water also attracts all sorts of wildlife, including birds and butterflies, bringing more life and activity into your outdoor space. Whether you opt for a modern, geometric design or a natural-looking waterfall, installing a water feature is an easy and effective way to elevate the ambiance of your garden.
5. Place comfortable furniture in the garden
Imagine being surrounded by lush foliage, the gentle breeze blowing against your skin, and the sun's warm rays shining down on you. The perfect way to fully enjoy this experience is by placing comfortable furniture in your garden. Whether it's a cozy chair or a plush sofa, having somewhere to sit and relax can transform your outdoor space.
With a comfortable set-up, you'll be able to fully immerse yourself in the tranquil atmosphere of your garden and appreciate all the beauty that surrounds you. So why not treat yourself to a little outdoor luxury and enhance your gardening experience with some cozy seating?
6. Hang some garden art to add more character
Transform your garden into a whimsical wonderland with the addition of some unique garden art. Whether it's a colorful wind chime, a quirky sculpture, or a rustic garden sign, there are endless options to choose from that will liven up your outdoor space. Installing garden art not only adds character and charm to your yard but also provides a focal point for guests to admire.
Imagine enjoying your morning coffee with a beautiful art piece swinging in the breeze or hosting a gathering with a conversation starter that doubles as a stunning display. Hang some garden art today and watch as your outdoor oasis transforms into a work of art.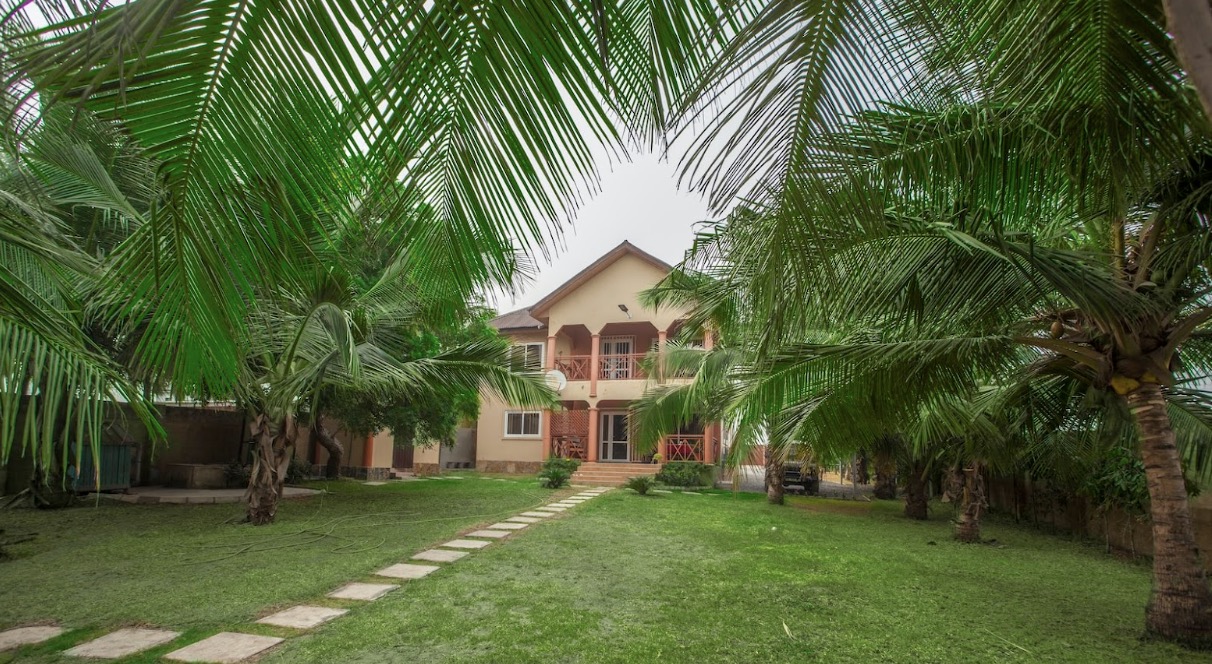 7. Build pathways using stones or pavers
Creating pathways using stones or pavers is a great way to enhance the functionality and aesthetics of your garden. Not only do they provide easy access between different areas, but they also add a touch of charm and sophistication to your outdoor space. Whether you opt for a natural stone look or a more polished finish, there are a variety of designs and materials to choose from.
By strategically placing these walkways, you can create a sense of flow and unity throughout your garden, bringing order and structure to even the most unruly of landscapes. So why not add some character and convenience to your backyard oasis by installing beautiful and practical pathways today?
Believe it or not, creating a beautiful and welcoming garden space doesn't have to be complicated. With some clever ideas and creativity, you can turn a patch of earth into an outdoor oasis of your own. Whether you are a gardening pro or just starting out, remember that the most important ingredient for success is to have fun while making your vision come alive! Now that you know the tricks to landscape your outdoor space, grab your plants, tools, and imagination and get ready to make some magic! With these tips in mind, you will be sure to create a garden filled with vibrant colors, inviting textures, calming scents, and peaceful energy. So what are you waiting for? Get outside and start gardening!